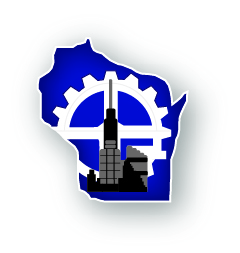 The five startup companies named to the latest cohort of Northwestern Mutual's Black Founder Accelerator program are developing solutions for financial services, insurance and digital health.
The Milwaukee-based company yesterday announced the names of the startups participating in the program, run in partnership with gener8tor. The Black Founder Accelerator supports U.S. tech startups led by Black entrepreneurs.
According to the release, Black founders receive less than 1 percent of all venture capi. This initiative aims to help address that disparity.
The 12-week program includes two cohorts of five companies per year. Each participating company receives a $100,000 investment and gets access to mentors and guidance, as well as venture capital partners.
"This next class of five startups builds upon the success of the 10 founders we were proud to team up with in 2021," Craig Schedler, managing director of Northwestern Mutual Future Ventures, said in a statement. "This group was selected based on their unique business models and drive to build tech solutions that help people live longer, better, and healthier lives across multiple areas of focus."
The cohort announced yesterday is the first of two for this year, including startups from Georgia, Colorado, Tennessee and Pennsylvania. Selected startups include:
*Pagedip of Colorado, which has a digital tool for creating and sharing smart documents with analytics on reader focus. It's led by founder and CEO Sherisse Hawkins.
*Pruuvn of Georgia, a credentialing business using blockchain technology for contractor verification, onboarding and compliance. It was founded by CEO Bryan Hobbs.
*SnapRefund of Pennsylvania, which has a payment platform for businesses such as insurance carriers. Cody Eddings is the startup's founder and CEO.
*Stimulus, also of Pennsylvania. This company aims to improve transparency and diversity in the purchasing process with a scoring system. It's headed up by founder and CEO Tiffanie Stanard.
*And Xcellent Life, of Tennessee, which has a digital health platform that incorporates predictive analytics and artificial intelligence to deliver personalized health insights. Victor Brown is the founder and CEO.
See the release: https://news.northwesternmutual.com/2022-07-13-Northwestern-Mutual-Expands-Business-Accelerator-for-Black-Entrepreneurs-to-Include-Five-Promising-Tech-Startups