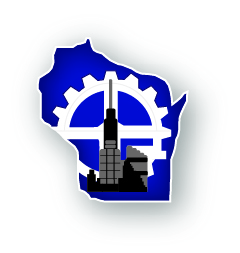 Tourism officials in the La Crosse region will use a "geo-tracking" application to analyze trends as they look to improve digital marketing and boost visitor spending. 
Haleigh Doyle, director of media and marketing at Explore La Crosse, said the Zartico analytics tool is "a really cool asset" that will help guide digital marketing efforts and cross-promotion between event venues and other tourism destinations.
"When people come to the area, through their cell phone tracking, we can see where they go and spend most of their time, and therefore some of their dollars, when they come to the area," she said. "We can track some of that, and really make sure that when we target certain areas of future travelers … we are hitting the right geographics."
Doyle spoke yesterday during a webinar hosted by the La Crosse County Convention and Visitors Bureau, which brands itself as Explore La Crosse. Executive Director A.J. Frels said he's "extremely excited" about the possibilities presented by the platform.
"We can see what communities [visitors] are coming from — and more importantly for us, what communities people are not coming from, why we're not reaching them, and how we can tap into that resource to get in front of those folks," he said yesterday. "It's a really neat tool."
Doyle explained the platform identifies people who travel into the La Crosse region using cell phone location data and flags them as a potential visitor. It can then track where they went in the area, including stops at points of interest defined by the visitors bureau.
That helps officials identify where visitors are going after attending major events, as well as which businesses and natural landmarks are attracting the most attention. She said this information can also be shared with hotel and lodging groups, event organizers, venues and others to help with targeted messaging.
"We can start to see how people are interacting with our region when they come and identify different types of travelers," she said. "It will really help us hone in on the data and analytics we have, and how to invest moving forward."
Anyone who doesn't want to be tracked and included in their analytics can simply turn off location tracking in their smartphone, she added. 
Also during yesterday's Explore La Crosse webinar, Frels noted the county saw $262 million in tourism spending last year. 
That's well above the $197 million in spending from 2020, when tourism was stifled by the COVID-19 pandemic. But it remains below the total of $281 million from 2019, Frels noted.
"But if we reflect back on 2021, you'll remember that for the first half of the year, tourism was basically nonexistent," he said. "We were still in COVID, people were still not traveling and so forth. So to think that our tourism partners were able to accomplish this number — that $262 million — in basically half a year, is just tremendous."
Data released earlier in the month by the state Department of Tourism show total related business sales for the county increased 23.5 percent between 2020 and 2021, rising from $350 million to $433 million. Of the 169,000 Wisconsin jobs supported by tourism, over 3,800 are located in La Crosse County, Frels said.
He also said convention-related sales this year are on track to exceed 2021 numbers. Last year, sales accounted for 46,709 rooms and about $40.5 million in estimated economic impact. So far this year, those numbers are 22,295 rooms and about $23 million in economic impact.
"We're about halfway there already, and we're well on our way … closing in on that $40 million, and we will exceed that, I have no doubt," he said.
Frels and Doyle explained leisure travel has been coming back organically, so tourism officials are focusing their efforts on conventions and other business travel. The bureau updated its website during the pandemic slowdown, and is working with social media influencers to drum up interest for the area. It's also running digital and print advertisements throughout the year to reach other potential visitors.
See a recent story on the statewide impact of tourism in 2021: https://www.wisbusiness.com/2022/tourism-impact-in-wisconsin-up-21-percent-in-2021-report-shows/
See more tourism figures from state officials: https://www.industry.travelwisconsin.com/research/economic-impact/ 
–By Alex Moe