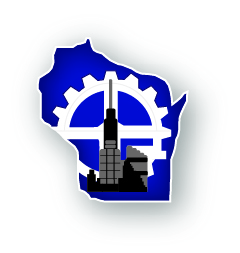 A recent survey found 19 percent of child care centers in La Crosse County are on the verge of closing due to staffing shortages, according to The Parenting Place Executive Director Jodi Widuch.
"It's 372 slots — that's enormous," she said yesterday during an event focused on child care and early education. It was hosted at the Western Tech's Lunda Center in La Crosse by the 7 Rivers Alliance and Competitive Wisconsin with co-hosts UW-La Crosse, the Wisconsin Counties Association and the tech college.
Widuch explained the March survey found this shortage was linked to low compensation levels and inadequate benefits.
"The point to that is this situation continues to get worse … there really is urgency to figuring out the workforce and the compensation so that child care centers can fill those open positions," she said.
Panelists said this problem isn't unique to the La Crosse area, noting the shortage in affordable child care options represents a major workforce challenge throughout the state. Widuch and Ruth Schmidt, executive director of the Wisconsin Early Childhood Association, agreed that pay for these workers needs to rise for the industry to stay afloat.
Schmidt said infant care in the state costs about $12,000 per year, which "is not enough to end up paying for the cost of that care" in a child care program.
"The true cost of care needs to be enough to actually compensate the teachers at the level that is commensurate with their education," she said. "Our association pushes to move compensation towards parity with our K-12 schools based on education levels."
Widuch echoed the sentiment, arguing child care worker pay "needs to be in parity with what these professionals can earn in another sector" to keep them onboard.
But at the same time, other panelists said the current cost of child care in some cases is keeping other people — particularly women — out of the workforce, as it can make more financial sense for them to take care of their own children.
"It's a very complex issue. It's going to take equally complex solutions and a wide variety of them," Widuch said.
Schmidt noted over 80 percent of the child care workforce have education outside of high school and over 55 percent have at least an associate's or bachelor's degree. Workers in at-home family child care programs earn $7.40 per hour after expenses on average, while those at child care centers usually earn between $12 and $13, she said.
While many of these workers stay in the industry for years, Schmidt said over 35 percent of them rely on public assistance and 25 percent of classroom teachers in these programs experience food insecurity due to low wages.
"It is not surprising that 75 percent of child care programs in Wisconsin are in the process of trying to hire people, and if they can't hire people, they have to close classrooms, they have to increase waitlists, they have to reduce hours of operation," she said. "So this is a real tenacious workforce — they stick around, they're resilient — but at some point, we hit a breaking point."
Chris Hardie, CEO of the 7 Rivers Alliance, said any solutions to the state's child care issues need to start at the local level, pointing to potential partnerships between businesses and child care centers in their communities. He said companies could purchase a certain number of slots each year, guaranteeing income for the centers and helping them to expand.
"They might be right on that cusp of, they can't handle any more kids with existing staff but if they know that they could have four more slots — or whatever the number is — they can add more staff," he said. "So there's those kinds of conversations where you can form partnerships with existing child care centers to strengthen the infrastructure we already have."
In hopes of addressing some of the state's early care challenges, the Wisconsin Early Childhood Association recently launched a new advocacy initiative called Raising Wisconsin. It's aimed at improving child care infrastructure, supporting the industry's workforce and "investing in optimal child health and well-being," a release shows.
See more on the Raising Wisconsin effort here: https://www.wisbusiness.com/2022/wisconsin-early-childhood-association-advocacy-initiative-dedicated-to-states-youngest-children-families-set-to-make-lasting-impact/
— Also during yesterday's event, a La Crosse County official and the director of a local child care program differed on how to best spend ARPA dollars to address child care issues.
Brian Fukuda, a community development specialist for the county, discussed a pilot program with the School District of La Crosse that would use some of the county's American Rescue Plan Act allocation to convert classrooms into child care centers for young children.
"The benefits of that is it would take advantage of existing capacities that the district has," he said. "The county funding would be used to make those one-time modifications and renovations to the space to be able to use classroom spaces within schools to offer child care."
Angie Wells, program director for the Coulee Children's Center, questioned why the pilot program would seek to establish a new child care option while programs like hers are struggling to hire workers.
"Why spend all [those] dollars to renovate when there's already existing programs that have those spaces available that you don't have to renovate and buy new materials for?" she asked, noting resources like books and furniture likely represent a significant portion of the spending.
As an alternative, she suggested partnering with "programs already out there that are struggling to find those staff."
In response, Fukuda noted the pilot program is meant to develop "long-term partnerships, bringing new revenue streams and new players" into the market. He said existing providers are "doing incredible work," but added "without new revenue streams, it's just not working. It's a broken economic model."
While he conceded subsidizing wages in the industry "needs to be a top priority," he said using one-time ARPA funding to do so can't be a long-term solution.
"When those ARPA funds run out, and we've used those funds to subsidize wages for existing child care providers, what happens in year four?" he said. "Do those wages have to go back to, you know, what they're making now? That's going to completely gut the industry." 
–By Alex Moe