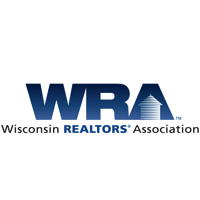 Monthly home sales in January declined 4.2 percent over the year, according to the latest report from the Wisconsin Realtors Association.
A total of 4,578 homes were sold last month in Wisconsin, compared to 4,777 in January 2021, the report shows.
While the state failed to exceed last January's record sales numbers, WRA says January 2022 still saw the second-strongest sales for the month since the group benchmarked its data analysis in 2005. Report authors say housing demand remains strong even as home prices continue to increase.
The state's median home price jumped 10 percent from $210,000 to $231,000 over the year, WRA reports. At the same time, statewide listings have fallen 14.6 percent, from 16,765 in January 2021 to 14,324 last month.
Meanwhile, inventory levels dropped 13.6 percent over the same period, from 2.2 months of inventory to 1.9 months. WRA's report shows the tight inventory levels "continued to constrain" the state's housing market.
"With housing demand so strong and inventory so tight, this is the strongest seller's market in years," WRA Board of Directors Chairman Brad Lois said in a statement. "With such limited supply, this is a great time to list your home."
While sales fell statewide, the report notes the decline was greater in less urban parts of Wisconsin. Home sales fell 14.9 percent over the year in the north region, 15.3 percent in the central region, 5.5 percent in the south central region and 2.9 percent in the southeast region. Sales increased 0.7 percent in the northeast region and 4.3 percent in the state's west region.
Also in the report, Marquette University Economist Dave Clark notes annual inflation rates continue to increase, reaching 7.5 percent in January. He explains ongoing supply chain troubles and the labor shortage, along with high energy prices, have the Federal Reserve "on alert."
"To keep the economy from further overheating, the Fed is likely to begin raising short-term interest rates more aggressively than was suggested in its December meeting," he said. "Containing inflationary expectations is the best way to keep mortgage rates from rising more quickly."
See the full report: https://www.wisbusiness.com/wp-content/uploads/2022/02/220221realestate.pdf 
–By Alex Moe