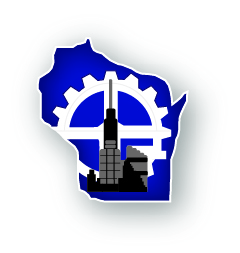 Georgia-Pacific has broken ground on a $500 million expansion to its mill in Green Bay, expected to be complete in 2024.
Speaking yesterday at the groundbreaking ceremony for the Broadway Mill expansion, company executive Kim Burns highlighted the expected impact of the expansion. She's the vice president and general manager of the retail towel and napkin categories for Georgia-Pacific.
Burns said the expansion includes a new paper machine, related tissue converting lines, buildings and infrastructure. It will add 100 new jobs to the area after it goes online in 2024. Over 800 employees currently work at the site.
The new machine will be producing consumer retail projects, marking a change in the facility's focus. The Green Bay mill has previously made products for the "away-from-home" segment, for use in places like sports venues, restaurants and hospitals.
"Consumer demand for ultra-premium tissue and towel products is growing significantly, and Georgia-Pacific is well-positioned to serve this growth," Burns said.
She added the company's Green Bay employees and facilities "have a proven track record of delivering results" when investments like these are made. Georgia-Pacific has spent over $1.2 billion on Green Bay facilities since 2006.
"When Green Bay facilities receive investments, these projects often ramp up more quickly than originally projected with fewer unanticipated problems and become stable operations with consistent, high-quality production within a short period of time," she said.