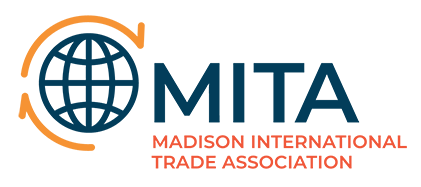 A compliance expert is urging businesses to develop human trafficking and forced labor prevention programs as countries move to enact higher standards for international trade. 
"As they like to say, the best defense is a good offense," said Gwen Hassan, a compliance officer and legal counsel who spoke yesterday during a webinar hosted by the Madison International Trade Association. "So know your supply chain. Make sure that you have taken the time and effort to actually map it. Where do products come from? Where do they end up?"
She noted a number of countries including Germany, Canada, Australia and others are considering new restrictions or changes to existing laws to address the role of exploitation and human trafficking in global supply chains.
"Are you in Germany? Then gear up and get ready for that new human rights due diligence requirement. Are you in Australia, are you in Canada? So you need to kind of layer, what is my risk, what is the regulatory context, and how do I figure out how we're going to comply given the risk that I have?" she said.
In the United States, she explained customs officials can impose a "withhold release order" on incoming shipments that are suspected to have been produced through forced labor or human trafficking networks. While importers can get their products admitted if they prove they're not linked to these practices, she said "this is very, very difficult to do."
Importers hit with a WRO have three months to submit a certification that must include substantial evidence proving the supply chain doesn't include any forced labor or human trafficking components, she said. She said U.S. Customs expects a full map of the supply chain going back to the sources for raw materials.
"If you don't have the ability to go and audit in person right now, if you're starting from scratch, consider getting a production record," she said. "That's a set of documents that will come from the supplier and include everything about them — all of their sourcing information, their shipping, their receipt of raw materials."
Hassan said businesses that receive the 90-day WRO notice from customs officials will find it "nearly impossible" to assemble a full production record if they don't have this information already available. She also recommended writing restrictions on these labor practices into contracts with suppliers, making forced labor an automatic breach of contract.
"The time to plan for this, and to get working on it, is now. Now when you already have a WRO in place," she said. 
Track trade policy at WisBusiness.com: https://www.wisbusiness.com/trade-policy
–By Alex Moe