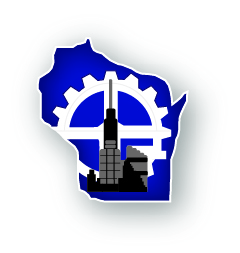 The head of research and analytics for the Wisconsin Counties Association says higher pay for workers and government incentives could help the state avert a worsening workforce crisis.
Dale Knapp is also the director of Forward Analytics, a research group based in Wisconsin that has released a report warning of a projected decline in the state's working age population. In an interview, Knapp said the existing workforce shortage "is likely to get much worse" and solving this issue will require intervention by both policymakers and business leaders.
"Moving In? Exploring Wisconsin's Migration Challenges" predicts the number of state residents in "prime working years" will decline by 130,000 by 2030 if migration trends from the past decade persist. Based on federal data from 2012 through 2020, report authors found the state lost 106,000 income tax filers under age 26 while attracting fewer than 89,000. That includes both young families and individuals.
"One of the reasons is, when you look at average pay for the kinds of jobs that we're graduating people into, our pay tends to be on average 10 to 15 percent below the national average, and below a lot of places that we're competing with," Knapp said yesterday, pointing to Minneapolis and Chicago.
Though he acknowledged that disparity differs across various industries, he argued "we're going to have to figure out how we narrow that gap" to attract and retain workers.
Part of the issue is that most people across the country only associate Wisconsin with the Green Bay Packers, cold weather and cheese, Knapp explained. Aside from greater awareness about what makes the state appealing — high-quality education, relatively low crime rates and cost of living — he said financial commitments from the state could help.
That could include incentives such as eliminating a portion of college debt for graduates coming out of the state, or direct payments to people who are willing to move to Wisconsin and stay for a certain period of time, he said.
"One of the states to look to in this, I think, is Maine," he said. "Because Maine actually has been losing population for a number of years now, and they've put together a variety of programs … providing incentives to move there. And we're actually seeing cities and counties throughout the country beginning to do this as well."
The report also highlights "Wisconsin's challenge with high-income families," noting a greater share of families with incomes above $200,000 have moved out of state than those with lower income levels. Still, Knapp said this trend has been shifting in a favorable direction between 2012 and 2020.
Of households leaving the state, the percentage of those with incomes between $100,000 and $200,000 fell from 46.6 percent to 40 percent over that period. For those with incomes above $200,000, the percentage fell from 60.3 percent to 52.2 percent.
"We're trending in the right direction in that fewer of those high-income movers are leaving the state now than they were eight years ago, and I think that's a good sign," he said.
Most of the families leaving Wisconsin went to neighboring states or other states with warm weather and lower income taxes, report authors noted. For the youngest of those leaving, states with large cities were a popular destination. 
The report shows more than a third of the families that moved out of the state from 2012 to 2020 went to a state bordering Wisconsin.
And while the net migration of families during that period has been negative, the report shows this trend has been improving as well. Based on IRS figures, the state had a net loss of 380 families in 2020. But report authors say that's a "significant improvement" from 2014 when the net loss figure was 6,893. They note net migration since then has improved every year except for 2019.
See the full report:
https://www.wisbusiness.com/wp-content/uploads/2022/09/Moving-In.pdf
–By Alex Moe