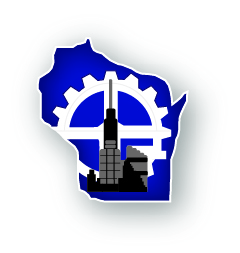 Edge Dairy Farmer Cooperative is applauding federal lawmakers for passing legislation aimed at addressing supply chain problems by targeting bottlenecks at U.S. ports.
The Ocean Shipping Reform Act was recently approved by members of Congress and now heads to President Biden's desk. The Green Bay-based co-op says the bill is meant to address "exorbitant fees" levied by ocean carriers and "cracks down" on companies that refuse to ship agricultural products.
"Providing more safeguards against unreasonable and unfair practices by shipping companies will help ensure our products get to market in a timely and affordable way," Brody Stapel, the co-op's president, said in a statement. "Clearing out shipping backlogs is important to untwisting the supply chain and reducing costs for farmers, exporters and our customers."
Biden says the bill will help lower costs for U.S. farmers, retailers and consumers.
"During the pandemic, ocean carriers increased their prices by as much as 1,000%. And, too often, these ocean carriers are refusing to take American exports back to Asia, leaving with empty containers instead," he said in a statement. "That's costing farmers and ranchers — and our economy — a lot of money."
According to a release from U.S. Sen. Tammy Baldwin, the bill unanimously passed the U.S. Senate in April. The Madison Dem says it will ease shipping backlogs, add transparency to ocean carrier operators and help manufacturers and farmers in the state "get their products to market for a fair price."
It's backed by the Wisconsin Farm Bureau, the Wisconsin Agri-Business Association and dozens of other business groups and port authority associations around the country, Baldwin's release shows.
If signed into law as expected, the bill will require ocean carriers to certify that late fees comply with federal regulations; require ocean carriers to prove the reasonableness of such charges rather than the invoiced party; prohibit ocean carriers from "unreasonably declining" shipping opportunities for U.S. exports as determined by federal officials; require ocean carriers to make quarterly reports on total imports and exports and other details; among other changes.
See Edge's statement: https://www.wispolitics.com/2022/edge-dairy-farmer-cooperative-applauds-passage-of-ocean-shipping-reform-act/
See more details: https://www.wispolitics.com/2022/u-s-sen-baldwin-house-passes-baldwins-bipartisan-legislation-to-ease-u-s-shipping-backlogs-boost-wisconsin-exports/
–By Alex Moe