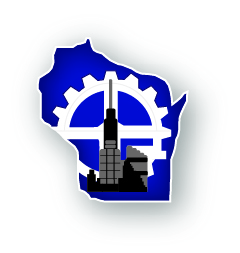 — The state Department of Justice has announced multiple states have reached "an agreement in principle" on financial terms for a potential $4.25 billion settlement with opioid maker Teva.
"This agreement, if finalized, will mark another significant step forward in bringing resources to Wisconsin for fighting this epidemic," Attorney General Josh Kaul said yesterday in a statement.
DOJ says negotiations on "critical details of the settlement" with the Israel-based drug manufacturer are ongoing. The company produces two fentanyl products called Actiq and Fentora, branded as cancer pain treatments, as well as generic opioids such as oxycodone, the release shows.
The 12 participating states allege that Teva promoted "potent, rapid-onset" fentanyl products for use by non-cancer patients, deceptively marketed their products by downplaying the risk of addiction among other actions, and failed to comply with certain order monitoring requirements along with a distributor called Anda.
According to DOJ, parties have agreed on a set of financial terms, including Teva paying a maximum of $4.25 billion in cash over 13 years. That figure includes amounts the company has already agreed to pay through other settlements as well as options for states to receive anti-overdose medication naloxone from the company or a cash sum.
When asked how much of the settlement will be coming to Wisconsin, a DOJ spokesperson said the agency doesn't have that information as details of the agreement are still being worked out. DOJ also notes in its release the final settlement "remains contingent on agreement on critical business practice changes and transparency requirements."
States involved in the negotiations include Wisconsin, California, Illinois, Iowa, Massachusetts, New York, North Carolina, Pennsylvania, Tennessee, Texas, Vermont and Virginia, the release shows.
In an update in March, the state Department of Health Services said Wisconsin is expected to receive funding from four opioid settlements, two of which have been finalized. The state will be getting over $400 million from separate settlements with three opioid distributors — Cardinal, McKesson, and AmerisourceBergen — as well as manufacturer Johnson & Johnson.
DHS said Wisconsin is receiving initial payments this year from the distributor settlement and the Johnson & Johnson settlements, with payments continuing for 18 years from the distributors and nine years from Johnson & Johnson. The agency said two other settlements are in the works with "varying and undetermined timelines."
See the release: https://www.wispolitics.com/2022/dept-of-justice-opioids-maker-teva-agrees-to-4-25-billion-settlement/ 
–By Alex Moe