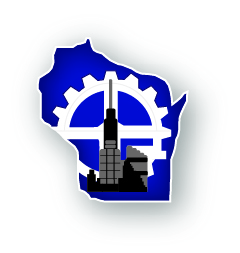 A cybersecurity expert with Northwestern Mutual warns the field's "talent gap" will widen in the next decade as technology continues evolving.
"I think the gap between what we're able to fill and what we need is only going to continue to grow," said Igor Zabara, vice president of cyber defense and operations for the Milwaukee-based financial services company.
Speaking yesterday during the SysLogic Cybersecurity Summit at the Milwaukee School of Engineering, Abbott Laboratories Cyber Security Manager Ken Kazinski agreed with Zabara's outlook.
"The fact that the technology changes all the time is what the gap is really going to be about," Kazinski said. "The fact that you're going to have to have different skill sets in 10 years than we have today, is what's going to make the difference."
Abbott is a Chicago-based company, and Kazinski said "we've got a lot more pull" from that area. But both panelists said their respective organizations are looking "farther afield" to find skilled tech workers in the current labor environment.
They noted the trend toward more remote work is enabling employers to hire from across the globe, though Zabara said the "hearts and minds" of human resources departments still need to adapt to this shift.
"I just think it's part of the culture. It's a bit ingrained, right?" he said. "We want people to come to an office. Well, do we? Does that help? Do we need it? In some cases, maybe."
He sees the remote work trend as a bonus for the industry, arguing most employers in the region would benefit from hiring "from Denver, California, New York, rather than trying to source the talent that's just located right here, that we have a shortage of."
The panelists also urged hiring managers and HR professionals in the cybersecurity field to move quickly when a potential hire seems to be a good fit. Kazinksi said "you've got to be fast" in deciding who to hire, "because that talent … is being quickly picked up."
Zabara added: "The days of the employer being selective, and having the upper hand, are behind us. We have to cater to the employees."
— A professor at MSOE said disruptions of in-person learning during the pandemic will likely harm the tech sector workforce, noting educators are already seeing the impacts.
"Our freshmen that are coming in now basically have spent two of their four years in high school in a very different environment," Walt Shilling, a professor of electrical engineering and computer science at the university, said during yesterday's conference. "What we're finding across higher ed is there are certain sets of skills that just overall did not transfer as well, and are not retaining as well."
He pointed to mathematics and critical thinking in particular, noting these skill sets are "so utterly important in the cybersecurity and engineering world." Shilling said professors are gearing their classes toward keeping students interested and reinforcing those skills to improve their chances of success.
Shilling also highlighted decreased interest in STEM fields more broadly, as related high school and K-12 programs have been unable to meet and operate as usual during the pandemic.
"That impacts us over the next four years — that impacts you as employers in the next four, six, eight years down the road because there won't be, potentially, as many graduates coming out with these types of skills," he said.
He noted some students are taking an extra semester to graduate due to these issues.
"We're trying to keep as many students in the pipeline as possible, and overall we're doing okay with it," he said. "But it is a challenge." 
–By Alex Moe