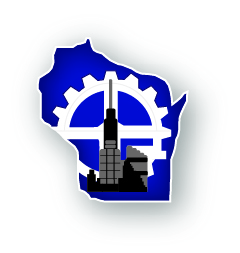 In line with national trends, the rate of children in Wisconsin being vaccinated against COVID-19 has slowed following a rush after initial availability.
Data provided by the state Department of Health Services show vaccination of children aged 5-11 ramped up quickly in November 2021, with over 30,000 vaccination series initiated in a single week. That number has declined since then, reaching 1,596 in the week starting Jan. 30, the latest time frame covered in the figures provided.
A similar trend exists for children aged 12-15, with a peak in May 2021 for vaccination series being started. That number also exceeded 30,000 in a single week, but has since decreased to just 506 in the first week of February. Vaccinations for those aged 16-17 have seen a similar but less dramatic variation. The number of vaccination series being initiated for this age range peaked around 9,000 in April 2021 and has since fallen to 121.
Elizabeth Goodsitt, a communications specialist for DHS, notes this trend is not unique to Wisconsin.
"Other states are also experiencing a bit of a slowdown in vaccinating this age group," she said in an email. "DHS is aware of and continuously monitoring vaccination gaps in an effort to best target efforts. We are working with agencies and stakeholder groups to promote vaccine confidence through trusted messengers in local spaces."
DHS has been hosting community-based vaccination clinics and providing vaccination resources to schools around the state. Goodsitt said schools "play an important role" in the vaccination effort, due to their familiarity and ease of access for parents and their kids.
She also highlighted the "misconception that COVID-19 is mild in children" and that they don't need to be vaccinated.
"Children infected with SARS-CoV-2 can develop serious complications," she said. "Parents need to be reassured that vaccines are safe and effective in children, and that this is a safer way to build protection than getting sick with COVID-19."
She said health misinformation in the state is a growing problem. DHS has been developing relationships with community organizations, faith groups, local health care providers and others in hopes of combating it.
"These are the 'boots on the ground,' so to speak, who are able to go out into our Wisconsin communities and can communicate with folks one-to-one," she said. "No conversation is too small, and we will continue to push back on misinformation in any way we can."
The DHS site shows 25.7 percent of children aged 5-11 in Wisconsin have gotten at least one dose of a COVID-19 vaccine and 21.3 percent have completed the vaccination series. For those aged 12-17, those numbers are 59.7 percent and 55.5 percent, respectively.
On a statewide basis, 63.5 percent of Wisconsin residents have received at least one dose and 59.7 percent have completed the vaccine series.
See the latest vaccination figures here. 
–By Alex Moe