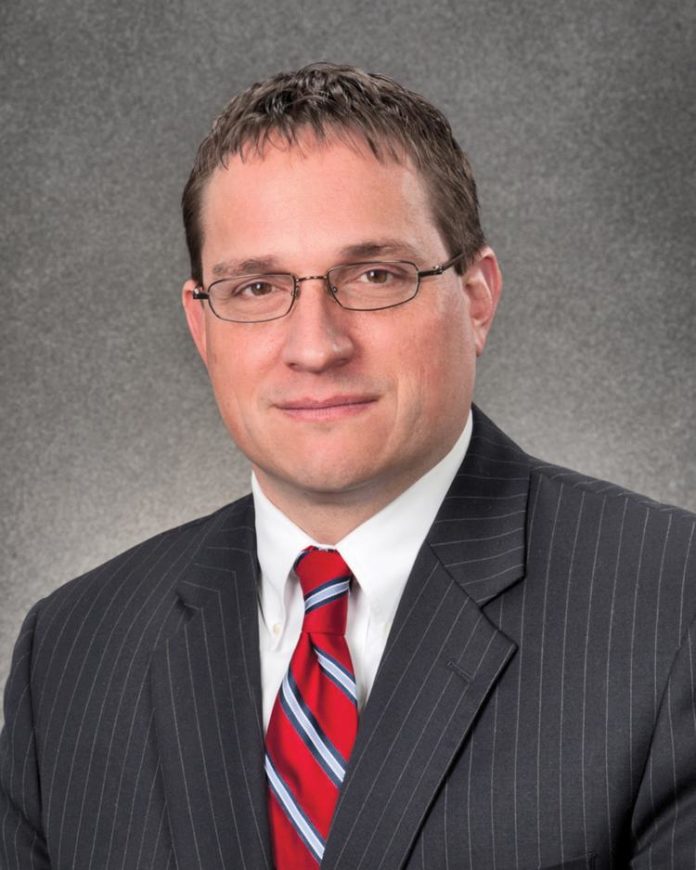 — COVID-19 cases and hospitalizations in Wisconsin have largely subsided compared to last December, but care providers continue to feel the impacts of the pandemic. 
That's according to Wisconsin Hospital Association President and CEO Eric Borgerding, who said in a recent interview that hospitals "have become adept over the last few years at managing capacity to the best extent possible" despite workforce shortages and other challenges.
"The damage caused to the health care system from two plus years of COVID, two major surges of COVID, is ongoing," he said.
Still, he noted the current situation is a far cry from December 2021, when nearly three times as many patients were hospitalized with COVID-19 and the state was just weeks away from setting an all-time record high for this figure.
At the end of last December, about 1,800 patients were hospitalized with COVID-19. That number reached 2,391 on Jan. 12 before falling to under 200 by the end of March.
By comparison, the WHA dashboard shows 628 patients are currently hospitalized with COVID-19. Borgerding noted the current coronavirus death rate is much lower as well.
"Some of this is subsiding, thank God the COVID numbers are down and the severity of COVID is diminished — particularly those that are in the hospital," he said. "But hospitals have learned to deliver care in this sort of resource-strained environment. That doesn't mean that everything is great. In fact it's kind of far from that. But I would say they're managing within an ongoing extremely difficult situation." 
— Along with paying more in wages and other labor shortage struggles, Borgerding explained hospitals continue to face capacity issues linked to discharging patients to long-term care facilities.
WHA at one point last year said more than 600 patients were occupying hospital beds while awaiting admission to a nursing home or other long-term care provider. According to Borgerding, this remains "a major concern" for his organization.
"That is unfortunately a perfect example of the damage done to the health care system by COVID that has not rebounded," he said. "You look at the numbers of patients in a hospital waiting for a discharge to a post-acute care facility, and it's darn near as bad as it was during the heights of COVID. This problem is just not getting better."
Going into 2023, he said officials need to "think differently" about this issue, noting the state has "pumped hundreds of millions of dollars" into skilled nursing facilities to help address the hospital capacity problem.
"It's made zero difference," he said. "That is a problem that has gotten worse and has stayed worse, unfortunately … money is important but it's clearly not solving this problem."
See more hospital data from the Department of Health Services here.