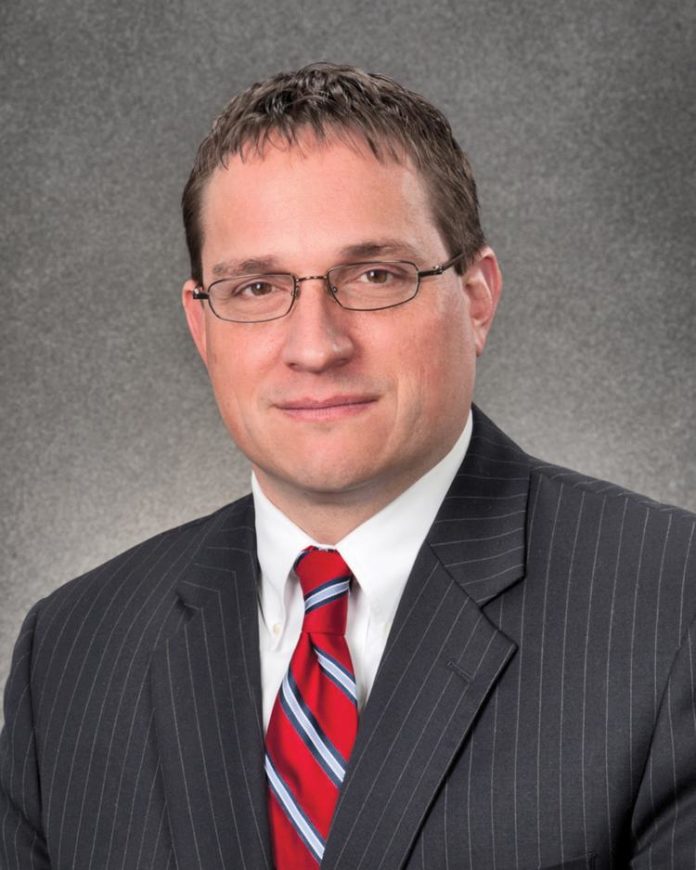 Despite the numerous challenges posed by COVID-19, the head of the Wisconsin Hospital Association says the pandemic also presented "a number of silver linings" related to regulations around health care. 
Speaking today during a Competitive Wisconsin event held at Western Technical College in Mauston, Eric Borgerding said he has viewed the last several years as "a giant regulatory reform pilot program."
"There was a lot of regulation, both at the state and federal level — much of it around telehealth or locations where care can be delivered — that was waived," he said. "And we've learned a lot of lessons from those regulatory waivers that can serve us well going forward, especially as it relates to access to care and utilizing the workforce that we have."
Along with spotlighting the benefits of telehealth for expanding access to certain types of primary care and behavioral health care, Borgerding also discussed a "hospital at home" program that provides certain patients with in-person care without going into the hospital. He said that's important because it allows limited hospital beds and staffing to be used for those who "really, really need inpatient hospital care."
Many panelists at today's event discussed the crisis in the health care workforce related to older personnel retiring, an aging population more prone to illness, worn out workers leaving for less stressful industries, the impact of the pandemic and other factors.
Wisconsin Medical Society President Dr. Wendy Molaska and Rural Wisconsin Health Cooperative Executive Director Tim Size agreed that while telehealth can be helpful for convenience, reducing travel burden and facilitating specialist care, it won't solve the workforce problem.
Size said rural parts of the state struggle more with this issue, which has both short-term and long-term components. While many certified nursing assistants are leaving the field for easier jobs, he also noted the "horrific" pandemic conditions have pushed other professionals into early retirement. Still, Size said the largest workforce crisis is the increasing number of aging and retiring baby boomers, leading to much higher health care use and cost.
He also warned most health care professionals will see major workforce gaps in the coming decade or so, adding "that level of shortfall will make the challenge we had last winter, when our system was in free fall, look like child's play."
Zan Degen, vice chair of administration at Mayo Clinic Health System, explained many new nurses in the field don't want to work full time, causing some employers to need nearly twice as many people to fill the same number of shifts. She called for more focus on building attractive communities for incoming workers to help address the workforce shortage.
And Molaska noted that while everyone in health care wants what's best for patients, she said individual groups can get caught up in disputes over specific regulatory changes and proposals.
"How do we all work together as public health, as hospitals, as the behavioral health, as pharmacists, as nurses — how do we get all of these components to work together and realize we're all working towards the same thing?" she said.
Size spoke to the negative impact of societal divides more broadly, pointing to diminishing trust in academics, scientists and health care professionals. He noted Wisconsin is one of the worst states in the country for childhood vaccination rates, describing a "huge cultural problem" of divisiveness that needs to be addressed.
"We have to rediscover another lost art, and that's finding common ground," he said.
See more from the Competitive Wisconsin event series here. 
–By Alex Moe