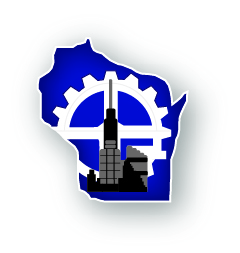 The head of a Madison-based concert production company says the industry is "primed for a pretty epic 2022" after a difficult few years.
Speaking yesterday during a meeting of the Madison Rotary Club, FPC Live President Matt Gerding highlighted the impact of the pandemic on live events as well as how the business dealt with these challenges.
Like many other entertainment and tourism companies, FPC Live faced a complete loss of business in the early phase of the pandemic as concerts and other mass gatherings were prohibited. Gerding said the company laid off some workers while furloughing others, negotiated rent abatements with landlords, scrounged for grant funding and called in favors just to survive the pandemic.
"But our industry is back to life like I haven't seen in a long time, mostly because there's a lot of artists that haven't toured for like two years, and they're broke," he said. "But there's also a ton of pent-up demand for concerts, and so we're seeing really strong turnouts."
He also said Dane County's mask mandate ending recently "has had a huge impact for our company," although that doesn't mean all pandemic precautions are going away.
In about two weeks, he said all FPC Live venues will be relaxing "a lot of our restrictions," as up to this point they've been requiring proof of COVID-19 vaccination or a negative test result for entry. But he noted many performing artists are still "very rigid" about their pandemic protocols — though he added "some, like country bands, don't seem to care quite as much."
"So we have to balance every single artist," he said. "If they still want us to provide proof of vaccine for entry, we have to do that. If they still want the audience members to be masked, we'll put signs on doors."
But he noted mask requirements are "really tough" to enforce in crowded venues where hundreds of people are drinking.
Still, he said the industry is at an "optimistic moment," with pandemic indicators showing continuing improvement and venues once again booking popular artists.
"Industrywide, the bands are touring, they're ready to get out, and we're seeing those restrictions fall away," he said.
FPC Live, under parent company Frank Productions, books shows for a number of venues in Madison, such as the Majestic, the Orpheum, the Sylvee and others, as well as the American Family Insurance Amphitheater in Milwaukee. 
–By Alex Moe