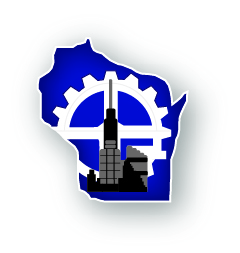 Renew Wisconsin is raising concerns about a federal investigation into "alleged unfair trade practices" targeting solar energy products imported from southeast Asia.
The renewable energy advocacy group highlighted the U.S. Commerce Department's investigation into certain solar products imported from Cambodia, Malaysia, Thailand and Vietnam. A release notes 80 percent of all U.S. solar panel imports come from these countries.
The investigation was launched in response to a complaint by a California manufacturer called Auxin Solar, which argued the imports from the four southeast Asian countries represent "pervasive backdoor dumping" by China, the Associated Press reported.
If the federal agency determines rules aimed at blocking products from China are being violated, Renew Wisconsin says "very high tariffs" will likely be enacted on these products, putting many solar projects in jeopardy.
Heather Allen, the group's executive director, is urging U.S. lawmakers from Wisconsin to "stand up for Wisconsin jobs, Wisconsin farmers, and Wisconsin's rural economy and urge the Commerce Department to issue a negative ruling." The investigation could run through the end of summer, the release shows.
"Not even a month has gone by, and it is already disrupting solar projects at all stages of the development pipeline," Allen said Friday in a release. "We are concerned that this investigation can do serious damage to the solar build-out now underway as well as undermine Wisconsin's Clean Energy Plan."
Renew Wisconsin's warning comes as state officials recently approved the latest phase of Alliant Energy's clean energy transition plan, covering six projects in Dodge, Grant, Green, Rock, and Waushara counties, according to the release. It shows 60 percent of the utility-owned solar capacity approved by the Public Service Commission in the past three years will serve Alliant's customers in the state.
The group argues the "collateral damage from this investigation will likely spread to the Alliant solar portfolio" through construction delays and higher costs.