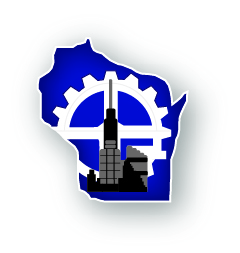 The Metropolitan Builders Association says an "acute shortage" of available lots in the Milwaukee area is limiting the home building industry.
A release from the Waukesha-based trade association shows total lots in the metro Milwaukee area reached a peak of 20,488 in 2004 before falling to 1,237 in 2012. While the number of lots has increased since then — reaching 5,795 in 2021 — it declined to just 2,491 this year, the release shows. 
"Even after the 2008 housing downturn, the development side of new homes construction never really recovered," Tony Van Sistine, director of government affairs for the Metropolitan Builders Association of Greater Milwaukee, said in a statement.
Meanwhile, Neumann Developments President Steve DeCleene says subdivision development has gotten "increasingly difficult, expensive, and risky" over the past 20 years. Due to this shift, developers have only developed lots needed to "feed their homebuilding operation," the head of the Pewaukee-based company explained in the release.
"The days of a pure merchant developer who subdivides and improves land in order to sell it to individuals are gone forever," he said. "The consequence of this shift in the market is a reduction in the supply of homes through new construction. With limited supply and persistent demand, I see no end in sight to the ever-increasing value of home in Wisconsin."
See more details in the group's release: https://www.wisbusiness.com/wp-content/uploads/2022/08/MBA-Plats-Stats-News-Release.final_.pdf
–By Alex Moe