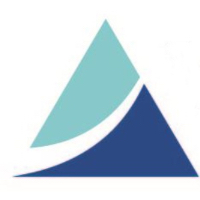 Bank executives in Wisconsin say the state is in a much better position going into 2022 than at this point last year, as rebounding industries contribute to economic stability.
That's according to the latest Bank CEO Economic Conditions Survey from the Wisconsin Bankers Association, in which 79 percent of respondents last month ranked the state's current economic health as good or excellent. In December 2020, that number was just 42 percent.
Still, the year-end picture has worsened slightly from the previous survey conducted mid-year 2021, when 91 percent of respondents said the state's economic health was good or excellent. The percentage of those choosing "excellent" decreased from 15 percent in the prior survey to 6 percent in the latest survey.
Meanwhile, the outlook for the state's economy over the next six months has dimmed somewhat compared to both the mid-year survey and the previous year-end survey, as fewer respondents expect the state's economy to grow over that period.
About 21 percent said they expect the Wisconsin economy to improve in the next six months, while 15 percent said it would weaken and 64 percent expect it to stay the same.
By comparison, 48 percent of respondents to the last mid-year survey expected the state economy to grow in the following six months, while 39 percent expected it to weaken and 13 percent expected no change. In the previous year-end survey, 45 percent expected growth, 14 percent expected a weakening economy and 41 percent expected no change.
As Wisconsin bank CEOs eye trends for 2022, some of their top concerns include inflation, new variants of COVID-19 that may arise, workforce shortages and supply chain problems hampering business growth.
"Wisconsin bank CEOs are in a unique position to gain insights into the microeconomic activities in their markets given the critical roles they play as lenders, advisors, and community leaders," said WBA President and CEO Rose Oswald Poels. "As such, they often see developments occurring before economic trends are widely identified."
The survey invitation was sent to 229 contacts between Dec. 14-24 by email, and 80 bank CEOs provided responses via online survey software.
See more survey results: https://www.wisbank.com/2021/12/wisconsin-bank-ceos-report-positive-economic-conditions/