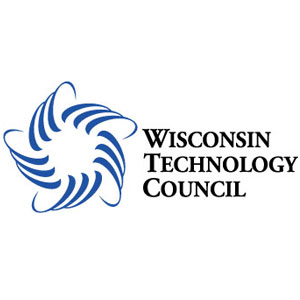 Advocates are touting an approach to building energy transmission lines that incorporates broadband and electric vehicle charging infrastructure.
"The concept is, as we build out the transmission infrastructure, to coordinate the planning of that build to couple transmission together with broadband and EV charging — and doing it all within highway right-of-ways," NextGen Highways' Randy Satterfield said yesterday during a Wisconsin Technology Council event in Madison.
This organization includes members of the Minnesota-based Great Plains Institute, a transportation nonprofit in Georgia called The Ray and several independent consultants working to advance this approach, Satterfield explained. Funding for the group's efforts has come from renewable energy groups such as the Energy Foundation and the McKnight Foundation as well as Breakthrough Energy.
Satterfield said participating groups are "deeply interested in advancing a clean energy economy" and furthering efforts toward decarbonization. He noted the Midwest's regional transmission regulator, called MISO, yesterday approved over $10 billion in new transmission projects that will help connect new clean energy projects.
"From our viewpoint, some of those very well may be right for this idea," he said.
According to an overview from the Tech Council, Wisconsin is one of only several states that allow high-voltage direct current transmission lines and communications fiber to be buried under certain highway rights-of-way.
Greg Levesque, vice president of external affairs and communications for American Transmission Co., said many generation projects in the MISO queue are solar installations. Unlike traditional generation such as coal and gas that are generally near water sources such as lakes or rivers, solar can be "much more dispersed" and built in rural areas.
"Using highways is certainly part of the equation, but when you are in those rural areas, you are going to have to find your way through some less developed areas," he said. "Where the highways really help is as you're moving those renewable resources over large areas."
Satterfield added that "Wisconsin has become a land rich for renewable energy development," with upwards of $7 billion in clean energy development planned in the state over the next decade.
"That's not because the sun shines brighter here than it does in other parts of the country, that's because of the work that Greg and his team have done building up the transmission system," he said.
Dan Ebert, principal of The Ebert Group and former chairman of the state's Public Service Commission, said Wisconsin was one of the first states to start considering using highway rights-of-way in this manner.
"What I'm really excited about, and what NextGen puts on the table, is to really start thinking about these investments not just with one goal in mind — you know, moving electrons — but really thinking about the EV infrastructure and broadband and really ultimately tying all three of those together," he said.
Watch the full discussion here: