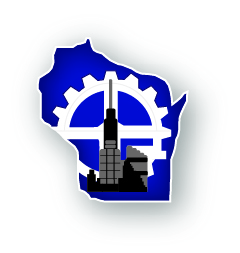 Wisconsin is expected to receive billions of dollars in federal funding for public transportation, bridge repairs, electric vehicle charging stations, broadband expansion and more through the $1 trillion bipartisan infrastructure bill.
A fact sheet from the White House details state-specific funding to be provided through the legislation, which recently passed the U.S. House and is expected to be signed into law soon by President Biden.
Based on formula funding, the state is expected to receive $5.2 billion for highway improvements and $225 million for bridge replacement and repairs over the next five years, the fact sheet shows. Wisconsin has 979 bridges and over 1,949 miles of highways that are in poor condition, per the fact sheet, and drivers are estimated to pay $547 per year due to driving on roads that need repairs.
The state is also expected to receive $592 million over five years to expand public transportation. And Wisconsin is expected to get $79 million over five years to expand its charging network for electric vehicles.
Meanwhile, airports in Wisconsin are expected to get about $198 million over the next five years for infrastructure development under the bill.
Using the traditional state revolving fund formula, the White House estimates Wisconsin will also be getting $841 million over five years to improve water infrastructure and expand access to "clean, safe" drinking water.
Wisconsin will also receive at least $100 million to expand broadband coverage, including connecting the estimated 318,000 state residents who don't currently have coverage. The fact sheet shows 5.5 percent of state residents live in areas with no broadband infrastructure, and 14 percent of households in the state don't have an internet subscription at all. Under the infrastructure bill, about 22 percent of people in the state will be eligible for the Affordability Connectivity Benefit, which helps provide internet access for low-income households.
The state is also expected to get $20 million over five years to protect against wildfires and $18 million to protect against cyberattacks, the fact sheet shows. It notes that Wisconsin experienced 16 extreme weather events in the past decade or so that collectively cost the state up to $10 billion in damages.
See the fact sheet: https://www.whitehouse.gov/wp-content/uploads/2021/08/WISCONSIN_Infrastructure-Investment-and-Jobs-Act-State-Fact-Sheet.pdf
–By Alex Moe