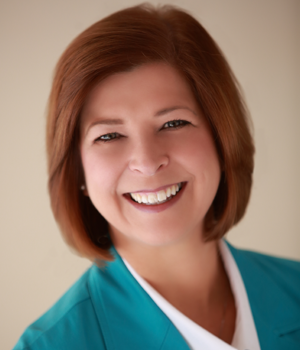 Just over 2,000 Wisconsin businesses have received a total of more than $379 million from the federal Restaurant Revitalization Fund, according to figures from the U.S. Small Business Administration.
But nearly three times that number had applied for more than almost $1 million in total funding from the fund, with the majority of applicants being turned away.
"For those who received it, it's a big shot in the arm," said Wisconsin Restaurant Association President and CEO Kristine Hillmer in an interview. "For those who didn't, it's going to be tough."
As the state and national economies continue their slow recovery from last year's downturn caused by the pandemic, Hillmer explains that many restaurants in the state are struggling to find staff and get back to normal operations.
She said the SBA dollars that were provided are "really vital funds for our industry," but that more are needed to support all the businesses that are still struggling.
In total, 5,871 businesses in the state applied for $994.6 million in funding from the Restaurant Revitalization Fund. But just 2,095 of those applicants received a total of $379.3 million, according to the SBA figures provided to WisBusiness.com by Hillmer.
On the national level, over 278,000 applicants sought more than $72 billion from the fund, and around 101,000 received more than $28 billion in funding. The SBA also retracted awards for 2,695 applicants nationwide who had initially been told their applications were accepted, Hillmer said.
"These are restaurants who were approved and received the approval letter but had not yet received the funds," she said. "These are national numbers; they did not disclose state-specific numbers. We do know that [there] are a number in our state, though."
She said the funds for those applicants were diverted to "other non-priority restaurants who were just as deserving, but not in the priority group of women-owned, veteran-owned, or socio & economically disadvantaged." That occurred because federal lawsuits led to a ruling that the SBA's policy of awarding funds to these "priority groups" was discriminatory, leading to the agency rescinding those awards.
In order to qualify for the program, restaurants had to demonstrate losses, and any funds received from the Paycheck Protection Program had to be deducted from that total loss before they applied for the grant.
The Restaurant Revitalization Fund was created through the American Rescue Plan Act to help restaurants and other eligible businesses such as bars stay open. The SBA site shows funds were limited to $10 million per business and $5 million per physical location. Recipients aren't required to repay the funds if they're used no later than March 11, 2023.
Since the fund ran out with about two-thirds of applicants left empty-handed, federal lawmakers have introduced a bipartisan bill that would replenish the fund with $60 billion. If the effort is successful, Hillmer says the replenished fund would likely "take care of those who are in line" who applied the first time around but received no funds. 

See more on the fund here: http://www.sba.gov/funding-programs/loans/covid-19-relief-options/restaurant-revitalization-fund
–By Alex Moe