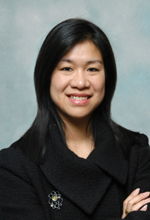 This week's episode of "WisBusiness: the Podcast" is with Tina Chang, CEO of the Brookfield-based software company SysLogic.
Chang gives an overview of current trends in the field of cybersecurity, including a surge in cyberattacks during the pandemic.
"We all know the rush to go remote was not predicted or under any of our control. For those companies and organizations that had remote workers, they were probably more prepared from a cybersecurity perspective than the rest of the world," she said. "Quite frankly, when those employees went home, they weren't prepared with the right tools, or the right protocols, or the right best practices to protect themselves from cybercrime."
She explains that cyberattacks such as ransomware have been targeting small and mid-size businesses along with larger, more high-profile targets.
Chang also highlighted the rise of multi-factor authentication as an effective, though "sometimes slow and annoying" defensive measure. By requiring users to input a secondary code that is sent to them, the system can verify their identity and improve security.
"In the cases that we're not seeing multi-factor authentication, we are seeing more access breaches," she said.
Listen to the podcast below, sponsored by UW-Madison: