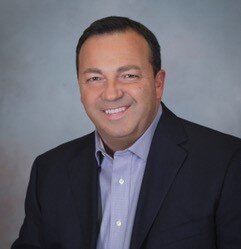 This week's episode of "WisBusiness: the Podcast" is with Scott Suder, president of the Wisconsin Paper Council.
He provides an update on an industry-backed bill moving through the state Legislature that would limit how often inspections of certain mill machinery can be conducted. The bill recently passed a Senate committee 5-0.
"I think that's a testament to the fact that we have such a wide, diverse coalition supporting this legislation, which includes economic development associations, labor, labor unions, industry partners and other coalition trade association groups that are supporting this," he said.
Suder discusses challenges the industry is facing, and touches on some of the paper mill closures seen in the state earlier this year. But he also highlights the industry's resiliency despite the impact of the COVID-19 pandemic.
"The pandemic has affected almost every sector of our industry. It's been a struggle, and that's obviously been a struggle for manufacturers throughout the state," he said. "But because our industry is so diverse, and so diversified, we have been able to get through the pandemic, make certain that safety is job number one for workers in the industry. But there are challenges, there's challenges ahead."
Listen to the podcast below, sponsored by UW-Madison:
See a recent story on legislation backed by the Wisconsin Paper Council: https://www.wisbusiness.com/2021/chemical-recovery-boiler-bill-supported-by-paper-companies-labor-groups/