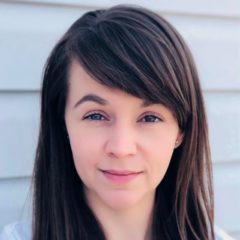 This week's episode of "WisBusiness: the Podcast" is with Richelle Martin, managing director of the Winnow Fund.
Martin discusses some of the investing challenges posed by the pandemic, as well as the fund's first investment in a Madison-based business called KaPloint. The company has a system for casinos to attract and retain customers, relying on customer data that casinos collect to boost engagement.
"This one presented a great opportunity," she said. "KaPloint came to us with an experienced team, their CEO had a previous exit under his belt already, had very in-depth knowledge of the industry they're operating in, and had good connections in the industry as well."
Although the startup boasted an experienced leadership team, it was still in its early stages when the founders connected with the Winnow Fund.
"These are the types of companies that we get really excited about, where we can have a significant early impact and get them to reach some of those first milestones, that really help companies grow to the level of interest of other investors," she said.
Listen to the podcast below, sponsored by UW-Madison: