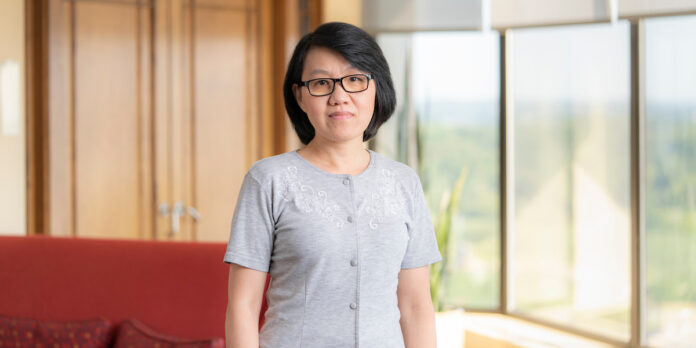 This week's episode of "WisBusiness: the Podcast" is with two major players in WARF Therapeutics: Hongmin Chen, head of biology, and Jon Young, who leads the initiative.
Young, a returning guest on the podcast, describes the "virtual drug discovery" strategy and outlines the years-long process for getting drug candidates through the commercialization process.
Chen was announced as the effort's new head of biology in late September, and previously worked at Merck Research Laboratories in Boston. She said her time there involved interactions with academia, and required an open-minded approach to solving problems through the scientific process.
"You have to bridge the research to the patient, and this part is probably more performed from the drug discovery process, and I see more and more efforts going that way," she said. "Using the patient information to direct our models … Hopefully we will have more success in turning the target in drug development into a real drug that will benefit patients."
Listen to the podcast below, sponsored by UW-Madison:
See the release announcing Chen's hire:
Listen to an earlier podcast with Young: https://www.wisbusiness.com/2019/wisbusiness-the-podcast-with-jon-young-head-of-warf-therapeutics/