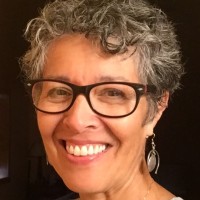 This week's episode of "WisBusiness: the Podcast" features an interview with Sylvia Burgos-Toftness, a board member of the Wisconsin Agricultural Tourism Association.
Burgos-Toftness and her husband David started a beef farm nearly 11 years ago in Clear Lake called Bull Brook Keep, which now also serves as an agri-tourism destination. She had previously worked as a public relations executive for more than 40 years, while he was a chiropractor.
"We brought those health and communications ideals to the farm," she said, explaining how they routinely host visitors to their farm for tours and other educational experiences. "We get visitors 12 months out of the year."
The discussion touches on the state's agri-tourism industry more broadly, as Burgos-Toftness explains that trips out to rural tourism destinations actually increased during the past year. Because visitors could have these experiences in an outdoor setting, she said that gave businesses like hers a leg up on typical tourism destinations.
"We actually go walk the farm, so they can see why my husband and I have devoted ourselves to sustainable practice — what it means for the cattle, what it means for the land, and ultimately what it means for the flavor and nutritional level of the beef," she said.
During the podcast, Burgos-Toftness also details how the association works to promote Wisconsin's farms and the products they sell. The organization's newly redesigned website helps visitors to the state find opportunities for visiting and touring local farms, as well as other activities like corn mazes, fairs and local vineyard experiences.
The association helps agri-tourism businesses stay up-to-date on regulations, including COVID-19 protocols over the past year, she said. And the group advocates for regulatory changes meant to benefit farmers in the state.
"Certainly as we go into the future, we'll be looking at different kinds of regulations so that more farmers can invite visitors onto their land, into their activities with assurance," she said. 
Listen to the podcast below:
See more WisBusiness podcasts: http://www.wisbusiness.com/audio-video-podcasts/
DATCP has a webpage with more than a dozen links to groups working to promote agri-tourism in Wisconsin. See the full list here: http://datcp.wi.gov/Pages/Growing_WI/Agritourism.aspx