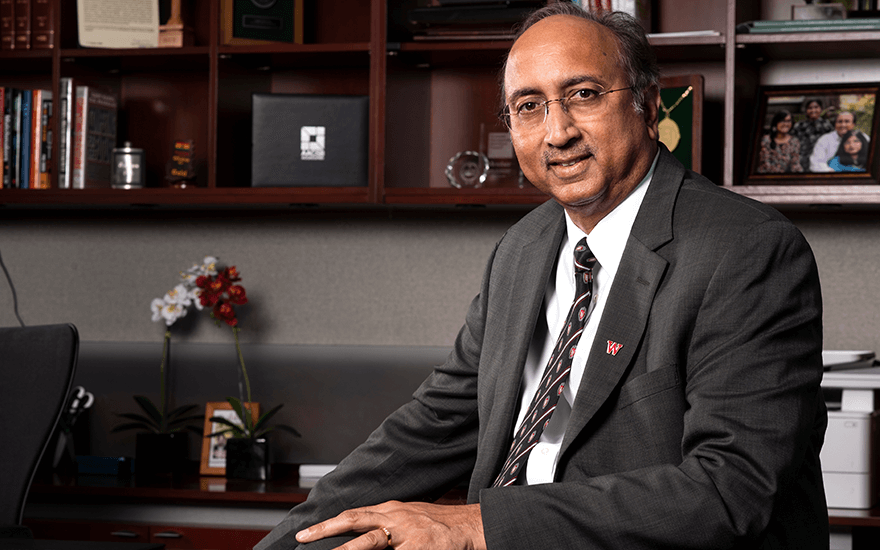 The new episode of "WisBusiness: The Podcast" features Wisconsin School of Business Dean Vallabh "Samba" Sambamurthy with a status report on the school.
The business school's undergraduate program is seeing a huge demand, a 15 percent increase in applications. The full time MBA and specialty masters programs are also seeing growth up to 10 percent.
"Even in a pandemic, quality and reputation speaks for itself," Sambamurthy said.
His focus coming into the business school in 2019 has been preparing students for the digital economy — where change is a constant and where there's a continuous need for new skills in technology. The pandemic accelerated this need.
The School of Business has been resilient in the last 18 months, including moving 400 courses completely online in a week. Now the school is looking at what can be learned from the past year, including developing hybrid MBA courses — half in-person instruction and half online.
"The most important thing in a digital economy … is education must be convenient, it must be accessible and it must be customizable, meaning you learn what you want to learn so we are paying attention to that," Sambamurthy said. "Think about the best companies today; that's what they do. So the same principle applies to our education."
Listen to the podcast below, sponsored by UW-Madison: