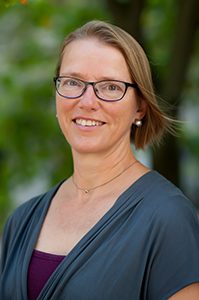 The new episode of "WisBusiness: The Podcast" features Laura Dresser, associate director of COWS, a national think tank housed at UW-Madison.
COWS, also known as the Center On Wisconsin Strategy, works on national issues building a "high road " economy — a more equitable, sustainable and democratic society.
"We're focusing on what economic change means for working people," Dresser said. Work changed dramatically for everybody during the pandemic, she said. Some lost their jobs and still have no job, some face potential exposure to COVID-19 in their jobs, and a small set work from home.
"It also changed in ways that exacerbated and exposed underlying inequality," she said. "The racial inequality and job quality issues that were existing before really got pressed into focus by the crisis."
Dresser predicted the passing of the federal stimulus bill this week will do a number of things that help to close some of the inequalities, including the extended and more generous Unemployment Insurance, and the child allowances. But some are time limited, she argued.
See the State of Working in Wisconsin: https://workingwi.org/
Listen to the podcast below, sponsored by UW-Madison: