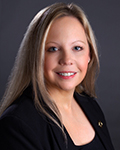 The outdated unemployment insurance system is likely the first thing on the agenda in Gov. Tony Evers' proposed modernization plan, according to the new head of the Department of Workforce Development.
"Our mainframe is so outdated … that if a claimant needs to get documentation to the unemployment division to help support their claim, they either have to mail it or fax it," DWD Secretary Amy Pechacek said. "I'm not even kidding. I don't know who owns a fax machine anymore. It's unbelievable."
Evers' plan to modernize the state's unemployment system would give DWD more than $5.3 million to immediately begin work. The first half-million would go toward hiring consultants and selecting a vendor for the overhaul.
GOP legislative leaders quickly rejected Evers' call, insisting he could work with existing funds to begin addressing the system.
Pechacek was the deputy Corrections secretary when Evers announced she would lead the department as it transitioned to a new leader following the forced resignation of Caleb Frostman. At the time, nearly 100,000 people were still awaiting checks. The backlog has since been cleared under Pechacek's leadership.
In the latest "WisBusiness: The Podcast" episode, she said her strategy encompassed listening to the employees on what's not working and sitting in on public hearings. From there, she mandated overtime for the unemployment division, created more positions, hired more people and expanded contracts with staffing vendors.
"It was pretty clear to me at that point … that this was not a problem that just people power alone was going to solve," Pechacek said. That's when she initiated a partnership with Google, which had worked with other states to reduce their backlogs.
DWD has also partnered with Google for other technological advances, including a way to digitally upload documents, such as identity or wage verification. The agency also plans to launch secure messaging as a way to communicate virtually with claimants versus scheduling calls. Finally, Google is helping automate back-end processes, such as streamlining manual data entry, until the system undergoes full modernization.
"We take for granted how simple some of those things are with modern technology, but those things didn't exist 50 years ago when mainframes came on board," Pechacek said. "It's sort of getting at those systemic, root cause problems that we hope will ensure this doesn't happen again.
Listen to the podcast below, sponsored by UW-Madison: