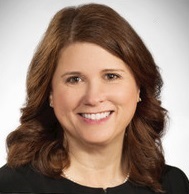 Wisconsin's state-chartered banks reported a strong first quarter of 2021 as their total assets increased over $1.8 billion from year-end 2020, according to the Department of Financial Institutions.
"Overall, I can say that 2020 ended up being a much better year than we all expected at the beginning of the pandemic," said DFI Secretary Kathy Blumenfeld in a new "WisBusiness: The Podcast" episode.
"We've seen really good profitability due in part to the Paycheck Protection Program and the high demand for mortgage lending and refinancing," she added.
That success has carried into 2021. In the year leading up to March 31, the capital ratio stayed strong, the past due rate declined and net operating income increased.
Blumenfeld is waiting to see regulatory flexibilities pass in Congress that would allow Wisconsin banks to handle money from cannabis businesses across the border without penalties. She's also looking to the state Legislature to pass bills to modernize statutes for banks and credit unions.
Until then, DFI is working to stay on top of cybersecurity, watching commercial real estate, keeping virtual currency on their radar and analyzing financial risks associated with climate change.
"I'm really proud to say that our Wisconsin financial institutions, the way that they pivoted so quickly during the pandemic, they're being led by leaders who are willing and prepared for constant change," Blumenfeld said.
Listen to the podcast below, sponsored by UW-Madison: