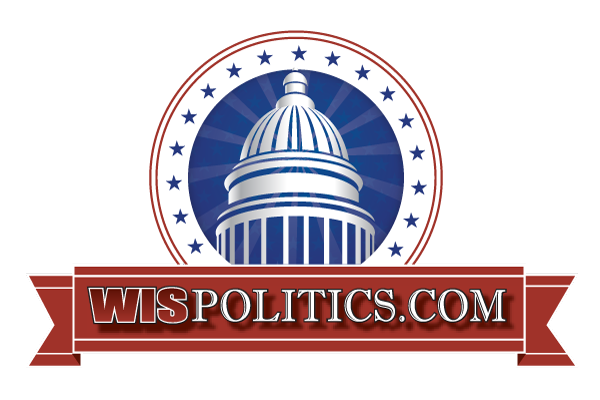 — Representatives of Mexican and Canadian consulates in the Midwest say electric vehicle tax credit provisions in the Build Back Better Act conflict with the USMCA.
"Of course we're all in favor of clean cars, but by bringing in these kinds of subsidies, we're undermining free trade," Consul General Julian Adem of Mexico said yesterday during a virtual discussion hosted by WisPolitics.com, WisBusiness.com and the Wisconsin Technology Council. "That's not the way to go. Personally, I don't think the bill can be passed in its current form." 
One provision of the Build Back Better Act that's pending in the U.S. Senate would provide a $4,500 tax credit for electric vehicles assembled in the United States with union labor. Adem, who represents the Mexican consulate in Milwaukee, said Mexico "would do all that is within our scope" to avoid this going into effect, including seeking resolution through official dispute channels.
Aaron Annable, representing the Canadian consulate in Chicago, called the electric vehicle tax credit provision "the biggest bilateral issue for us right now," arguing it would represent a step backward from the progress made in the United States-Mexico-Canada Agreement. The agreement replaced NAFTA and went into effect July 1, 2020.
"We share the vehicle electrification objectives of the U.S. but don't see this as the way to achieve them," Annable said. "What it will amount to for us is essentially a 34 percent surcharge on vehicles coming to Canada, which will have dramatic impacts."
Panelists also touched on the role of the USMCA in facilitating the flow of dairy products through North American markets. Annable noted Canada made some "important concessions" to the United States in crafting the agreement. But he acknowledged tensions remain as some critics have complained about lax enforcement.
He said Canada agreed to provide new market access to U.S. producers through tariff rate quotes for dairy, poultry and ag products, as well as eliminating tariffs on whey powder and margarine. The agreement also establishes a mechanism to monitor exports of skim milk powder, milk protein concentrate and infant formula above an agreed upon threshold.
"There was a lot of work in that area with dairy between Canada and the U.S., but I think from our perspective we did make some important concessions that will provide new opportunities for U.S. producers," Annable said.
Stanley Pfrang, a senior market development director for the Wisconsin Economic Development Corp., said Canada represents both a "strong competitor" for U.S. dairy and a major export destination for Wisconsin-based companies.
Meanwhile, Tech Council President Tom Still highlighted labor trends in Mexico and Canada that could play a role in how the United States addresses workforce challenges. He noted Canada has enacted immigration changes to "open up" its tech-based workforce to skilled workers from other countries, while demographic trends have resulted in a relatively young population in Mexico. Adem described an ongoing effort since 2013 to improve English skills among Mexican university students through scholarships.
"If they can go back to Mexico and work when they finish their degrees in a tech-based field, can go back to Mexico and work in transnational companies, possibly based out of Canada and the United States," Adem said. "The challenge is to continue this parallel activity in cooperation in the educational sector with the support of private funds."
Annable said Canada's digital economy is "operating at nowhere near the potential it could be," pointing to a shortage of workers with STEM skills.
"Even though we do have a highly educated and skilled workforce in Canada, we do need to look abroad," Annable said, adding that labor mobility provisions were preserved in the USMCA. "Could we have gone further? Perhaps, but at least we've preserved what was there."
Adem discussed aspects of the USMCA aimed at modernizing the trade agreement, related to digital trade, intellectual property and more, that are helping small businesses in North America thrive. He said 94 percent of all companies in Mexico are small businesses, adding "those will now be able to be inserted better into the USMCA" thanks to these changes.
"They have more guarantees to trade, and so will your counterparts in the United States now have more opportunity, either through digital, through protection of intellectual property, etcetera," he said.
Yesterday's discussion also hit on the pandemic's impact in North America, including global logistics issues putting a strain on supply chains around the world. Since NAFTA was created in the 1990s, supply chains between the United States, Canada and Mexico have grown increasingly integrated over time, Annable said.
"The modernized USMCA provides exactly the kind of tools that we need in our toolboxes to move our countries forward, while we still continue to face challenges from the pandemic and these ongoing supply chain challenges," he said.
Watch a video of the discussion: https://www.youtube.com/watch?v=6Yiv-UNMaCY&feature=youtu.be
— Sen. Roger Roth says a new bill would help Wisconsin show support for Taiwanese democracy while improving trade.
The Appleton Republican in a Senate Housing, Commerce and Trade Committee public hearing said SB 659 would foster a mutually beneficial relationship between Wisconsin's agricultural industry and Taiwan's semiconductor industry while growing other trade opportunities. The bill would also require the Wisconsin Economic Development Corporation to fund and create an office to foster that relationship.
"Not only does it help our farmers, not only does it help our businesses; we're making a moral stand for human value and human life in supporting democracies and democracy loving people around the world," he said.
WEDC Secretary Missy Hughes during the meeting said creating the new trade office would require WEDC to direct funds away from existing economic development projects because it lacks sufficient funding to do otherwise.
Roth also said the bill would help address the ongoing semiconductor chip shortage that has slowed manufacturing across the globe.
See more on the bill: https://docs.legis.wisconsin.gov/2021/proposals/sb659
See the public hearing: https://wiseye.org/2021/12/07/senate-committee-on-housing-commerce-and-trade-3/
— The United Health Foundation's latest rankings highlight persistent challenges in Wisconsin, including high levels of alcohol use and racial disparities in education and health.
But while Wisconsin was ranked among the worst states in the country for these measures, it was ranked more favorably for other factors, such as dental visits, avoided care due to cost and overall economic hardship.
Wisconsin was ranked 16th for social and economic factors, 40th for physical environment, 18th for clinical care, 13th for behaviors and 31st for health outcomes.
Wisconsin was ranked last among U.S. states for excessive drinking among adults and for racial disparity in low birthweight. The state was also ranked 46th for rates of colorectal cancer screening for residents aged 50-75.
But at the same time, the state was ranked 6th for dental visits and income inequality, and 9th for avoided care due to cost.
Still, while the state was ranked 7th for high school graduation rates, it was also ranked 46th for racial disparity in high school graduation rates.
Dr. Arethusa Stevens Kirk, regional chief medical officer for UnitedHealthcare Community and State, pointed to the "really significant disparities across racial and ethnic lines" in Wisconsin illustrated in the report. She also noted those with higher education levels and household income tend to have a better health status, based on the report's findings.
Wisconsin's relatively low rank for colorectal cancer screenings reflects a decrease in screenings over the year, Kirk said, due in part to the pressures of the pandemic.
"These cancer screenings need to occur," she said in an interview. "Those that delay cancer screenings delay the potential for diagnosis. That means they will present to care with much more advanced potential disease."
See the full report: https://assets.americashealthrankings.org/app/uploads/americas-health-rankings-2021-annual-report.pdf
— In its latest economic forecast report, the Department of Revenue predicts Wisconsin's overall employment will return to pre-pandemic levels by mid-2022 but that a rebound in hospitality and leisure sector employment will take longer.
As highlighted in other reports, the state's "hardest hit low-wage sectors" are taking longer to recover than other industries. Employment in arts, recreation and entertainment, accommodation and food services, and private educational services are all still well below levels from February 2020. DOR forecasts the leisure and hospitality sector will regain its pre-pandemic recession employment level by mid-2023.
The forecast includes revised personal income estimates from the Bureau of Economic Analysis showing 5.2 percent growth in 2020 in Wisconsin, versus 6.6 percent on a national basis and 6.5 percent in the Great Lakes region. DOR points to stimulus rebates and unemployment compensation as the "main driver" of personal income growth last year.
The report also highlights "extraordinary growth rates" in the first quarter of this year boosted by the second and third round of fiscal stimulus. Personal income in Wisconsin grew by a seasonally adjusted annual rate of 51.5 percent in the first quarter of 2021, compared to 56.8 percent nationwide and 56.9 percent for the Great Lakes region.
But the second quarter of 2021 saw a decline in personal income of 18.4 percent for Wisconsin, and 10.8 percent for both the United States overall and the Great Lakes region without more fiscal stimulus payments, according to the report.
Personal income in Wisconsin is projected to grow 5.4 percent overall this year and 1.9 percent in 2022, compared to 6.5 percent and 1 percent nationwide. That projected decline in 2022 is attributed to stimulus and unemployment payments this year and inflation.
Wages and salaries in Wisconsin grew 0.7 percent in 2020, versus 1.3 percent on the national level. DOR's forecast shows wage and salary income recovering "strongly" this year, with 6.7 percent growth in Wisconsin and 8 percent growth nationwide. Next year is also expected to see "unusually strong growth" with projections of 7.4 percent in Wisconsin and 7.9 percent in the United States.
See the full report: https://www.revenue.wi.gov/dorreports/2021-11-wi-forecast.pdf
— Gov. Tony Evers has announced more than $14 million in grants for movie theaters, summer camps and minor league sports teams.
The money comes from $140 million in American Rescue Plan Act funding Evers announced earlier this year would go to the state's tourism and entertainment industries. Movie theaters will see more than $10 million via grants providing about $15,000 per movie screen to 49 theater companies. Minor league sports teams will see $2.8 million in the form of grants to 17 teams across the state. Summer camps will see about $1.8 million and each of the 37 eligible camps will see about $50,000.
Evers in a statement said the move will help fuel the economic recovery and ensure local communities have a strong rebound.
"From Wautoma to Spooner, summer camps, movie theaters, and minor league sports teams are important parts of our communities and our state's economy," he said. "Unfortunately, like many businesses in our tourism industry, these folks have been hit particularly hard by the ongoing coronavirus pandemic.
Milwaukee's Marcus Cinemas of Wisconsin will see $4.125 million, the largest amount of all movie theaters receiving funds.
The hockey team founded by GOP lobbyist Bill McCoshen, the Janesville Jets, will see $151,069. McCoshen had considered a bid for governor, but ultimately passed on running.
La Crosse Loggers Baseball, owned by former GOP state Sen. Dan Kapanke, will see $200,000.
— With World Dairy Expo General Manager Scott Bentley stepping down from the position, the organization's board of directors has begun searching for his successor.
"We are grateful for Scott's commitment and leadership to World Dairy Expo and wish him the very best as he begins his retirement," said Bill Hageman, World Dairy Expo Board President.
The week-long World Dairy Expo draws about 60,000 attendees and results in $25 million in direct spending for the Madison region, according to a release. The event features over 2,000 dairy cattle and 700 participating companies, making it the world's largest dairy event.
The board is seeking applicants with "excellent management and communication skills, and a passion for the future of the dairy industry," the release shows.
The 55th event will be held Oct. 2-7, 2022.
See the release: https://www.wisbusiness.com/2021/world-dairy-expo-search-underway-for-next-general-manager/
#TOP STORIES#
# Wisconsin Christmas tree growers see steady supply, business as they navigate pandemic changes
# Layoffs at Madison video game studio Raven Software trigger walkout
# BMO Harris CEO believes the office must be part of business
#TOPICS#
# AGRIBUSINESS
– Bentley to retire as manager of World Dairy Expo
# ECONOMY
– Growing unsheltered population forces a reckoning with Wisconsin's housing crisis
# EDUCATION
– Federal government approves Wisconsin's spending for school relief funds, rejects Republican carve-out for in-person schools
– Marquette alumni couple launches $10 million challenge gift to integrate campus health and wellness services
# ENTERTAINMENT
– Southeastern Wisconsin theaters, summer camps, sports teams receive $7.33 million in state pandemic relief grants
# ENVIRONMENT
– Seven counties designated as primary natural disaster areas
# FOOD AND BEVERAGE
– Casetta Kitchen pop-up Lady Bird goes live on Saturday nights
# HEALTH CARE
– As COVID-19 hospitalizations rise in Wisconsin, Mayo Clinic doctors are optimistic about new treatments
# LEGAL
– Parking lot lease dispute between Northwestern Mutual and developer continues
# MANAGEMENT
– Krentz re-elected president of WFBF, Rural Mutual Insurance
# POLITICS
– Bill would help fund propane safety training
# REAL ESTATE
– Anticipated impact of FPC's Third Ward venue project on existing venues is up for debate
# RETAIL
– Callisters Christmas expands retail footprint amid sales surge, supply chain pressure
# SPORTS
– UW-Eau Claire to break ground on $107M events complex next year with donor support
# TRANSPORTATION
– Local transit services to get almost $4M for seniors, disabled
# PRESS RELEASES
<i>See these and other press releases:
https://www.wisbusiness.com/press-releases/ </i>
Nature's Way: Announces election of Nicole Polarek to Bellin Health Board of Directors
Northwestern Mutual: Announces inaugural sustainability report