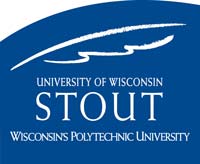 Through a new partnership with Prevea Health, UW-Stout aims to expand student health care options next year without leading to an increase in costs.
That's according to Sandi Scott, dean of students for the university. In a recent interview, she noted UW-Stout will be the second UW System school to partner with Prevea Health for student health services after UW-Green Bay.
"We're excited about the new opportunity that Prevea brings to our campus, and to have students really experience wellness in a new way," she told WisBusiness.com "The health of a campus is critical."
Following a request for proposals process, the university signed a three-year contract with the health system with options for two one-year renewals for a total of five years. Prevea will take over for the existing Student Health Services program on Jan. 1.
Students at UW-Stout pay a segregated fee for health services on campus, and Scott said she doesn't expect the university will raise that fee for the length of the contract.
"Every year fees are reviewed and it is part of the overall package that students pay," she said. "We do our best to not propose an increase but it's not always possible given rising health costs. Health services have become more costly to operate."
She pointed to the "ongoing challenge" of keeping health costs low as a university with its own in-house medical program and noted that Prevea Health can "provide some things we couldn't" without raising costs.
That includes offering a 24/7 nursing line, after-hours urgent care at the Prevea facility in Menominee that's separate from the campus and virtual care.
"That's huge for students to be able to access that," Scott said.
Under the current Student Health Services program, medical providers are employed by the university directly. That includes six full-time staff and five part-time staff, two of whom were hired this fall for short-term roles.
One of the university's full-time physicians retired in May, "so the timing worked out pretty well," Scott said. She said the current staff had the option to apply for positions with Prevea, while those that don't get hired by the health system will be let go when the transition occurs.
She noted the switch wasn't due to any issues with the quality of care currently provided, adding the current staff has "done an exemplary job."
A Prevea spokesperson said six full-time employees will be located at UW-Stout health facilities once the transition is complete.
See more in a release: https://www.uwstout.edu/about-us/news-center/new-partnership-prevea-health-benefit-students
–By Alex Moe