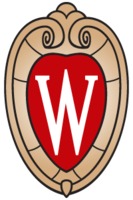 — UW-Madison's newly launched School of Computer, Data and Information Sciences aims to build on the momentum of these growing fields.
"We're investing in CDIS because at this moment in time, a first-rate computer and data science program is a necessity in any first-class university and for a state that wants to build its reputation as a regional and national beacon for high-tech industry," said Chancellor Rebecca Blank during an announcement event today in Madison.
The university's computer sciences major has grown by 800 percent over the past 10 years to become the largest on campus, and Blank noted UW-Madison currently has more than 2,000 students majoring in computer sciences. The new school will also incorporate the university's existing Department of Statistics and Information School.
"We have a suite of new degrees and certificates in the works and will be rolling them out as quickly as we can to meet the extraordinary level of demand," she said.
The founding director of CDIS, entrepreneur Tom Erickson, said in recorded remarks played at today's announcement that the new school will be "a lighthouse for tech in the state and in the region, driving innovation and economic development."
UW-Madison alumni John and Tashia Morgridge, who have previously given millions of dollars to the university, are donating $75 million to help establish the school in a new campus facility. They're also providing a $50 million matching "challenge grant" aimed at raising another $50 million from outside donors.
"UW prepared us for the working world, but equally for a bountiful, long life journey," John Morgridge said. "This investment in the CDIS building and the departments it will inspire is part of our repayment to the people of this state for our education."
The $225 million project is also receiving a $50 million donation from the Wisconsin Alumni Research Foundation, the university's patenting and licensing organization. Construction on the CDIS building is planned for early 2023 with a projected move-in for early 2024. To achieve that timeline, Blank said the university will need to complete the fundraising process by the end of the academic year.
A number of research groups will be organized under the new school, focusing on studying database systems, machine learning, robotics and more. The 300,000-square-foot facility will also house the American Family Data Science Institute, the Center for High Throughput Computing and the Department of Biostatistics and Medical Informatics. It's planned for the corner of Orchard and University Avenue on the UW-Madison campus.
WARF CEO Erik Iverson touched on some of the data and computer science applications envisioned for the new school, including "human-centered computing, precision medicine, smart farms, cybersecurity" and more.
Also at today's event, Computer Sciences Department Chair Remzi Arpaci-Dusseau highlighted the increasing role of technology and computing in modern businesses.
"Right now, we kind of have this bifurcation. We think of there being companies and tech companies, and the reality is, that distinction is disappearing," he said. "All companies can of course be tech companies and that's what we're trying to build towards today."
See details for the new school and facility here: https://cdis.wisc.edu/building-future/ 
–By Alex Moe