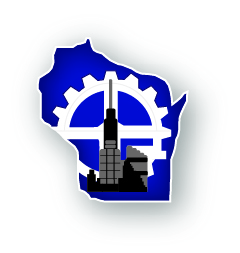 Utilities in Wisconsin are projecting heating bills will be as much $65 per month higher this winter as a worldwide natural gas shortage drives up prices in the United States.
We Energies, which has more than 1.1 million electric customers and 1.1 million natural gas customers in the state, says residential customers will likely pay $25 more per month than last year to heat their homes assuming "typical winter weather." 
Wisconsin Public Service says its typical residential customer will pay $40 more per month this winter compared to last year. Both We Energies and WPS are part of WEC Energy Group, which provides utility services to millions of customers in its Midwest service area through a number of subsidiaries.
Matt Cullen, a spokesperson for WEC Energy Group, says WPS has a "multi-pronged approach of buying and storing natural gas" when it's less expensive, as well as "locking in guaranteed contracts for natural gas at fixed prices." He told WisBusiness.com the company estimates the increase in heating costs would be 25 percent higher without those measures.
"It's also important to note that natural gas is a pass-through expense — WPS does not earn a profit on the natural gas it purchases for its customers," he said in an email. We Energies had a similar statement in its release.
Xcel Energy, another large utility company providing natural gas services in the state, told WisBusiness.com that its customers could be paying as much as $65 more per month for heat between November and March.
"In general, production has not yet rebounded from the pandemic and there's greater demand for natural gas both within the country and for exports," said company spokesperson Chris Ouellette in an email. "Prices are expected to moderate once supply and demand come back into balance."
Meanwhile, Madison Gas and Electric Communications Manager Steve Schultz says the company's natural gas customers will see an increase of between $25 and $30 to monthly home heating bills this winter. MGE provides natural gas service to 166,000 customers in seven south central Wisconsin counties, and also charges customers what it pays for natural gas without a markup. 
"Natural gas prices heading into the current heating season and the forecasted prices throughout the heating season are currently more than double what they were last heating season and are the highest they've been in more than a decade," Schultz said in an emailed statement.
He pointed to a number of factors contributing to higher natural gas prices, including higher prices worldwide leading to the United States boosting exports of liquified natural gas. He explained that increased exports contribute to higher prices domestically. At the same time, hot temperatures this summer drove up air conditioning usage and electricity demand, so more natural gas was being used for electric generation.
Schultz also noted that national storage of natural gas is about 5 percent lower than the five-year average for inventory levels, "and is expected to stay about 5 percent below as we head into winter."
"While the national storage inventory is below the five-year average, MGE's storage is expected to be full heading into the winter," he said. "MGE uses several strategies to lessen the seasonal volatility of natural gas prices and to protect our customers from price spikes during high demand including buying and storing gas when it is typically lower priced and buying natural gas from a variety of suppliers with varying contract terms to secure the best prices for our customers."
Alliant Energy, which has 1.4 million customers in Wisconsin, Minnesota, Iowa and Illinois, also expects natural gas costs will be higher for customers this winter, but didn't provide a specific estimate.
Company spokesperson Tony Palese says Alliant also seeks to "minimize the impact on bills" of price shifts by buying and storing natural gas in the summer when prices are lower.
"We are closely following changes in global supply and demand that are anticipated to increase natural gas costs for customers this winter as they have in the past," he said in a statement.
To reduce heating costs, he said customers can turn their thermostats down at night, seal their windows and block doorway drafts, open shades during the day and close them at night to improve heat retention, tune up their furnaces and change their filters to reduce energy usage.
–By Alex Moe