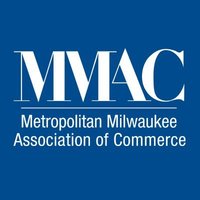 A U.S. Chamber of Commerce representative says trade will affect the economic recovery as the world comes out of the global pandemic.
"This is going to be the year of economic recovery. But I wholeheartedly believe that trade has to be a component of that, in addition to what we do with the COVID relief packages for small business, things of that nature," said Kris Denzel, the senior director of international policy at the national chamber.
Denzel spoke to Wisconsin traders yesterday during an MMAC World Trade Association virtual event. He said Biden's approach will not include trade barriers, but opening up new markets.
Denzel said the Biden administration is focusing its efforts on mending trade relationships and building multilateral relationships with U.S. allies. But signals from D.C. indicate new trade deals or a change in tariffs won't happen within the first year.
U.S. Trade Representative Katherine Tai said this week the U.S. won't be lifting import tariffs with China anytime soon. Denzel said the China tariffs will remain in place during the administration's trade and policy review process.
"Tariffs are only one part of the equation," he said. "Certainly, we had the events that transpired in Hong Kong, we have the questions of Xinjiang concerning the genocide," he explained, referring to the rights of protesters in Hong Kong and and the detention of Muslim Uyghurs in the Xinjiang region.
"I think the path forward really is, the Biden administration has done this right out of the gate, is getting back with our traditional friends and allies … because we know that this isn't a go-it-alone situation," he said. "I think the administration is really going to take their time."
Denzel did express optimism for retaliatory tariffs put on the U.S. to be removed. These include tariffs placed on Harley motorcycles, bourbon and soy sauce. Retaliatory tariffs were in response to the U.S. steel and aluminum tariffs, he explained.
"Those came down with Canada and Mexico, for example, as part of the agreement to get to USMCA," he said. "Certainly, we would hope that other retaliatory tariffs would come down obviously in conjunction with the U.S. taking down its tariffs."
In the meantime, Wisconsin can expect the Biden administration to focus on enforcing the USMCA instead of striking any new trade deals. This includes tackling labor disputes, issues with Mexico on energy and dairy controversies with Canada. Additionally, Denzel noted a recent case filed by workers concerning U.S. labor practices.
-By Stephanie Hoff
WisBusiness.com