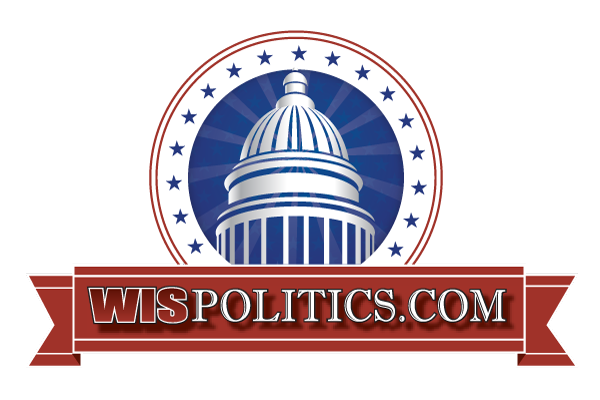 — A recent study from the Wisconsin Policy Forum shows state sales and use tax revenues in the first four months of 2021 were 15 percent higher than the same period of 2019.
"That growth is particularly striking given that the global pandemic caused sales tax revenues in Wisconsin to decline during that period last year," report authors wrote.
Total state sales tax revenues hit $1.84 billion for the period between January and April of this year, which is the most recent time period for which the information is available. For the same period of 2019, that number was $1.6 billion, according to the report.
By comparison, state sales tax revenues between January and April of 2020 were $1.58 billion, which is 1.4 percent lower than the same period of 2019.
In the latest estimate of state revenues for the 2021 fiscal year from the Legislative Fiscal Bureau, sales tax collections are projected to rise even more. The WPF report details how growing retail sales are driving those revenues.
The retail sector — Wisconsin's largest commercial sector — makes up over half all sales tax revenues in the state. From January to April 2021, revenues exceeded $236 million, which increased by 32 percent from the same time period in 2019.
Meanwhile, online shopping tax revenues increased 143 percent in Wisconsin over the same period, according to the study.
The sale collection trends "reflect an economy that has been growing rapidly as the COVID-19 pandemic has waned," report authors said. But they added the large increase in online shopping could have "major implications" for future state and local finances.
For full study results: http://www.wisbusiness.com/wp-content/uploads/2021/07/07012021-Wisconsin-Policy-Forum.pdf
— The latest economic trends report from the Metropolitan Milwaukee Association of Commerce shows year-over-year improvements for the region across most metrics.
"While not seasonally adjusted, May nonfarm job totals are the highest they have been since the pandemic downturn began. Likewise, the unemployment rate fell below 5 percent for the first time in 14 months," said Bret Mayborne, MMAC's economic research director. "Nonetheless there is still progress to be made."
He notes in the report that employment totals for the metro area are still 35,900 below pre-pandemic downturn levels in March 2020.
Eight of the 10 major industry sectors for Milwaukee had year-over-year job increases in May, the report shows. The largest percentage job increase over the year was in leisure and hospitality, which saw a 43.4 percent increase as the industry continues to rebound from the past year.
The report also reflects the resurging air travel numbers in Milwaukee, with passenger numbers at Mitchell International Airport increasing more than 480 percent from May 2020, reaching 366,894 in May 2021.
See the report: http://www.wisbusiness.com/wp-content/uploads/2021/07/07012021_MMAC.pdf
— The WHEDA Foundation will be awarding $1 million in affordable housing grants this year to nonprofits and other state groups.
Grants will be provided to nonprofits providing various kinds of permanent housing and emergency-transitional housing. The grants are capped at $50,000, and funds can be used for new construction, building rehabilitation and other physical improvements. Awardees will be announced in December after the application and selection process.
The foundation is operated by the Wisconsin Housing and Economic Development Authority, and the grants are funded by WHEDA operations. Recipients can include local governments, tribal authorities and nonprofits offering help for low-income residents and other "disadvantaged populations."
See more on the grants: http://www.wheda.com/about-wheda/wheda-foundation/housing-grant-program/application
— Madison-based Nimble Therapeutics and RayzeBio, a biotech company focused on helping people with cancer, have entered a strategic collaboration.
According to a release, the collaboration aims to discover and develop new cancer treatments.
"We are excited to welcome RayzeBio to our growing family of partners," Nimble Therapeutics CEO Jigar Patel said in a statement. "This agreement with RayzeBio underscores the value inherent in Nimble's platform to advancing the radiopharmaceutical field."
Within the agreement, Nimble will receive research reimbursements and may also receive further milestone payments and royalties on sales of resulting products. The financial terms of the deal were not disclosed.
RayzeBio is headquartered in San Diego.
See more at Madison Startups: http://www.madisonstartups.com/nimble-therapeutics-rayzebio-collaborate/
#TOP STORIES#
# Organic Producers: Return Of Animal Welfare Rules Will Level Playing Field For Smallest Farms
# Boys & Girls Club of Dane County will boost skilled trades training for youth with new project
# A night to remember: Joy rolls through Milwaukee Deer District as Bucks head to NBA Finals
#TOPICS#
# AGRIBUSINESS
– State & national cheese production higher in May
– WDE now taking entries for dairy cattle shows
# CONSTRUCTION
– Mandel seeks TIF aid for Elm Grove apartments that could help extend village water service
# ECONOMY
– DATCP trade mission to South Korea slated for October
# ENVIRONMENT
– Study says hunting, poaching reduce Wisconsin wolf numbers
# HEALTH CARE
– 'It's science fiction until it isn't.' UW-Madison joins global institute to help prepare for, prevent future pandemics
# NONPROFITS
– Northwestern Mutual donates $1.9 million to nonprofits in 3 Milwaukee neighborhoods
# REAL ESTATE
– Madison looks to redevelop housing at 'the Triangle' Downtown
– Devil's Lake 220-acre land purchase approved
# SPORTS
– Fans line up for Milwaukee Bucks merchandise as economic impact of NBA Finals underway
# PRESS RELEASES
<i>See these and other press releases:
http://wisbusiness.com/index.iml?Content=82 </i>
UW-Madison: Hunting and hidden deaths led to estimated 30% reduction in Wisconsin's wolf population
WHEDA: Opens 2021 housing grant cycle