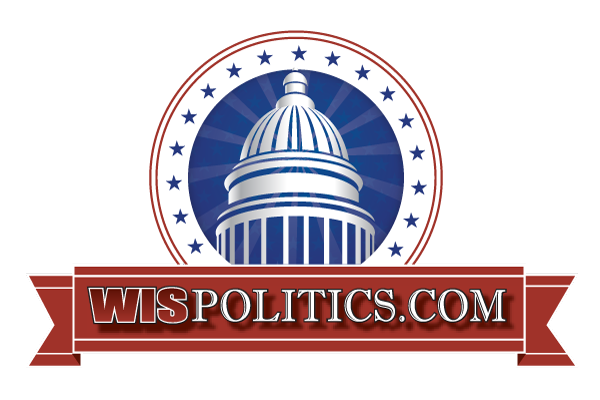 –Investment in intermodal container stations and statewide transportation infrastructure will help Wisconsin's agriculture sector grow and be competitive on a national and international scale.
That's one of the takeaways from yesterday's World Trade Association virtual event on boosting the state's international ag trade through improvements at Port Milwaukee and around the state.
"The intermodal container has been an issue for a long, long time," said Port Milwaukee Director Adam Tindall-Schlicht. "This has been a known issue that is a roadblock to further expansion and flourishing export based economy for Wisconsin agriculture."
Tindall-Schlicht joined DATCP Secretary Randy Romanski and Chippewa Valley Bean President Cindy Brown to discuss a new $35 million Port Milwaukee ag shipping project and Wisconsin's international agriculture exports.
Brown also highlighted Wisconsin's need for more intermodal container facilities throughout the state, saying it was the "first and foremost" wish she has as both the state and federal government discuss infrastructure funding plans.
"Wisconsin doesn't have any intermodal ports, and we don't have any opportunity to work within the state," Brown said. "We struggled to find places to load."
We would find that having the availability of containers would be very beneficial to what we're doing.
Gov. Tony Evers' administration plans to grow the state's presence in the global market by allotting more than $2.1 million for the Wisconsin Initiative for Agriculture Export in the 2021-2023 budget making its way through the Legislature, Romanski said. The initiative is intended to encourage international marketing for Wisconsin's agriculture.
"In order to maintain Wisconsin's position as an international leader in the agriculture industry, we have to invest in our strengths," Romanski said.
DATCP is also working with the Wisconsin Economic Development Corp. to create a plan that would disperse $5 million over five years to increase Wisconsin's agricultural exports by 25 percent by 2026.
The Port of Milwaukee is building a bulk transport loading facility to increase Wisconsin's exporting capacity. Financed by state, federal and private grants, the project will cost $35 million. The loading facility is estimated to be open for the international shipping season in April 2023.
"This is a huge win-win," Tindall-Schlicht said. "A win not only for Wisconsin farmers that are looking for increased efficiencies and reaching world market specifically via exports in bulk shipments but a win for Wisconsin."
Investments in projects like the Port Milwaukee project will increase market access for Wisconsin farmers and businesses, Romanski said.
— Wisconsin Manufacturers and Commerce called for Gov. Tony Evers to sign a bill that would eliminate personal property tax on Wednesday.
The bipartisan bill was approved by the Assembly on Tuesday and the Senate on Wednesday. Repealing Wisconsin's property tax would save Main Street businesses an estimated $200 million, WMC said in a release.
If Evers signs the bill, Wisconsin will join Minnesota, Iowa, Illinois and Michigan in no longer requiring personal property tax.
–Terry Sorenson of Sturgeon Bay and Barry Peterson of Green Bay this week will begin a three-year term as elected members of the Wisconsin Cherry Board.
The Department of Agriculture, Trade and Consumer Protection certified the election results yesterday.
The Wisconsin Cherry Board is a five-member regulatory body that oversees the collection and use of approximately $50,000 in assessment fees paid by Wisconsin cherry growers, according to the DATCP.
–Mid-West Energy Research Consortium revamped its new electrical assembly and training program to create a more intense, hands-on experience that will get trainees out in the field sooner.
Originally a 16-week program, the training will be condensed into eight weeks starting in October, program Director Jacquin Davidson said at a recent MWERC briefing.
Started in 2020, the program prepares participants for entry-level positions in the electronics field. Students will learn how to handle equipment and applied sciences in both a classroom and lab setting.
— Milwaukee Bucks player Jrue Holiday and his wife Lauren selected 13 Milwaukee Black-led nonprofits and businesses as recipients for its second round of funds.
The Jrue and Lauren Holiday Social Impact Fund gave grants to 25 Black-led businesses and 25 Black-led nonprofits from Indianapolis, Los Angeles, Milwaukee and New Orleans. Each recipient will be awarded $20,000 in unrestricted funds.
Organizations that focused on helping underserved communities were prioritized, the fund said in a written statement. The JLH fund was founded in 2020 as a "progressive step toward combating systemic racism."
See JLH Fund page for more information: https://www.jlhfund.org/grantees
#TOP STORIES#
– Roads, bridges, jobs: Biden selling big infrastructure deal
– Highlights of Republican-authored Wisconsin state budget
#TOPICS#
# EDUCATION
– CEOs from Exact Sciences, Cisco, MGIC urge Wisconsin Legislature to OK $150M for UW engineering school
# FINANCIAL SERVICES
– SBA's PPP loan forgiveness deadline is fast approaching. Don't be left on the hook.
# HEALTH CARE
– Governor signs bill directing opioid settlement funds to local communities
-Froedtert Hospital, Medical College surpass $300 million in six-year campaign
# INSURANCE
– Agency secretaries unite to call attention to climate disaster mitigation opportunities
# LEGAL
– AP, others win records lawsuit against Wisconsin legislators
# MANUFACTURING
– Area manufacturing sector's growth rate dips slightly in June
# REGULATION
– Waukesha gains final go-ahead to tap Lake Michigan water once $286M project completed
# TECHNOLOGY
– Broadband task force says more money, better data needed to increase internet access
# PRESS RELEASES
<i>See these and other press releases:
https://www.wisbusiness.com/press-releases/ </i>
WPS Health Insurance: Partners with Milwaukee Brewers™ to bring back the Senior Stroll
Wisconsin Technology Council: Fore! Central Wisconsin's Lake Arrowhead site for Tech Council golf tourney in August
DeWitt: Attorneys Brody Richter and Theresa Roetter elected to executive committee