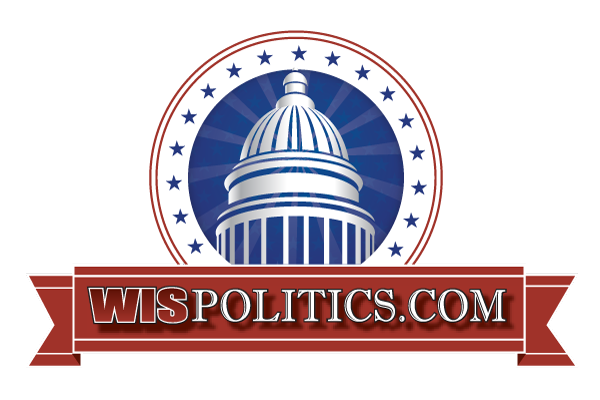 — Wisconsin households have received $35.8 million in federal rental assistance funds since the beginning of the year, according to the latest figures from the U.S. Treasury Department.
Between January and March of this year, 3,674 households in the state received $9.1 million in assistance from the Emergency Rental Assistance fund. In April, 2,482 households got a total of $9.3 million. In May, 2,347 households received $8.5 million, and in June, $8.9 million went to 2,314 households in Wisconsin.
In total, 10,817 households in the state have been assisted through the federal program so far this year. The ERA program provides funding to households that are struggling to pay rent or utilities. Tenants can apply directly for the funding, and landlords can also apply on behalf of their tenants.
While funds distributed in Wisconsin have been relatively consistent for the past three months, the number of households on the national level receiving assistance and the total dollar amount provided both increased dramatically in June.
"If you're not seeing an increase month-over-month on the state level, one reason is the state has done such a great job of getting the money out," explained Heiner Giese, legal counsel to the Apartment Association of Southeast Wisconsin.
Around 290,000 U.S. households were assisted by the program in June, compared to 160,000 in May and 100,000 in April. More than $1.5 billion in ERA funds were distributed last month, which is more than the amount for the three previous reporting periods combined. Still, around $46 billion in total federal funding has been allocated to this program.
In an interview with WisBusiness.com, Giese said the federal government "should have pushed harder" to get more of those funds out sooner. And while he applauded the approach of state officials, he said the roll-out of funds by Milwaukee officials has been much slower, with funds just starting to be distributed in the past few months.
The federal moratorium on evictions is due to expire at the end of July. The Centers for Disease Control and Prevention recently extended the ban by a month, but federal officials have indicated the ban won't be extended again.
See more on the program: https://home.treasury.gov/policy-issues/coronavirus/assistance-for-state-local-and-tribal-governments/emergency-rental-assistance-program
— AG Josh Kaul announced Wisconsin could see more than $400 million from a new proposed $26 billion agreement with opioid manufacturers and distributors.
That's on top of roughly $65 million Wisconsin would see from a proposed 15-state joint settlement with opioid manufacturer Purdue Pharma announced earlier this month. Including the $10 million from a 47-state settlement proposal with consulting firm McKinsey & Company announced in February, Wisconsin could see nearly half a billion dollars to address the opioid crisis.
The new proposed agreement with Johnson & Johnson, Cardinal, McKesson and AmerisourceBergen would end investigations and litigation over the companies' role in the opioid epidemic. It would also require industry changes to help prevent similar problems from happening again. Combined, the companies would pay about $26 billion. Opioid manufacturer Johnson & Johnson would have five years to pay up to $5 billion. The three distribution companies would have the next 18 years to pay up to $21 billion.
Dem AG Kaul says his department is committed to holding those companies accountable and this agreement could bring significant funds to address the problem.
"The tragic consequences of the opioid crisis have impacted families throughout Wisconsin, and Wisconsin DOJ is committed to pursuing accountability from the corporations whose conduct worsened the opioid crisis and to recovering as much as possible from those companies to support efforts to fight the crisis," he said.
See more at WisPolitics.com: https://www.wispolitics.com/2021/wed-pm-update-natural-resources-board-appointments-remain-in-limbo-after-referral-to-committee-that-rarely-meets-in-person/
— Researchers at UW-Madison are creating a data tool to improve COVID-19 vaccine access, with a goal of surmounting economic and social health disparities.
A release from the university shows that federal officials have relied on mathematical modeling to make decisions on vaccine allocation. But researchers in UW-Madison's computer sciences and information technology departments say those models fail to fully account for factors such as unequal access to care, gaps in education and income, and discrimination.
"There's a missing step between the mathematics and the reality," says Michael Ferris, John P. Morgridge Professor of Computer Sciences at the UW-Madison School of Computer, Data and Information Sciences. "You can solve problems with mathematics up to the last mile, but at that point behavior, communication and socioeconomic issues become critical."
Ferris is working with Corey Jackson, assistant professor at the UW-Madison Information School in the CDIS, on a "vaccine fairness recommendation engine." Their goal is to broadly increase vaccination rates by informing the work of state health officials.
The two researchers are studying the equity of vaccine allocations this summer by assessing whether "socially vulnerable" geographic areas — as defined by the Centers for Disease Control and Prevention — are getting their fair share of the vaccines. They will also see if interventions such as mobile vaccine units are improving vaccination rates in areas where rates are low.
See more in a release: https://www.wisbusiness.com/2021/uw-madison-research-aims-to-give-everyone-a-fair-shot-at-accessing-covid-19-vaccines/
— Milwaukee-based Children's Wisconsin and the Medical College of Wisconsin have announced a 30-year extension of their partnership.
MCW and Children's Wisconsin have partnered on the Children's Specialty Group practice for the past 20 years. More than 650 participating doctors make this the largest pediatric-focused medical group in the state, the release shows.
Starting in July, the CSG practice will be consolidated with Children's Wisconsin. Under the newly renewed agreement, the organizations plan to implement "initial enhancements" over the next 18 to 36 months to improve research efforts and drive growth.
See the release: https://www.wisbusiness.com/2021/the-medical-college-of-wisconsin-and-childrens-wisconsin-extend-affiliation-for-additional-30-years/
— A cooperative environmental effort called Yahara WINS prevented nearly 62,000 pounds of phosphorus from entering waterways connected to the Madison-area Yahara lakes system last year.
This program's goal is to reduce water quality issues including algae blooms. Agriculture operations have been identified as a major contributor to phosphorus pollution in these and other bodies of water.
In 2020, the program exceeded its phosphorus reduction goal for the year, marking its highest annual reduction to date. It's been going on for the past four years.
Yahara WINS also provides funding to the Yahara Pride Farms effort, which helps farmers in the area implement conservation practices through a cost-sharing program. A release shows the program had a net gain of 11 farmers from the previous year, with 56 farms in total enacting at least one of the conservation practices supported through the program.
"In 2020, conservation practices continued to gain popularity among local farmers, helped along by early leaders who demonstrated how these practices can work on their farms," said Kim Meyer, watershed programs coordinator for the Madison Metropolitan Sewerage District, who helps facilitate the program.
See the release: https://www.wisbusiness.com/2021/yahara-wins-prevents-nearly-62000-pounds-of-phosphorus-from-entering-local-waters-in-2020/
See more on the program: https://yaharawins.org/
— Despite recent heavy rains in parts of the state, soil moisture levels remain "below desirable levels" for farming, the latest crop report from the USDA shows.
But moisture levels in topsoil and subsoil appear to be improving compared to levels from June and from earlier this month. The latest report covers the week ending July 18.
Crop growth for corn, soybeans, oats and winter wheat is proceeding more quickly than the five-year average, the report shows.
See the report: https://www.nass.usda.gov/Statistics_by_State/Wisconsin/Publications/Crop_Progress_&_Condition/2021/WI-Crop-Progress-07-19-21.pdf
— The Metropolitan Milwaukee Association of Commerce is holding an event next week focused on U.S. shipping and transportation logistics.
The Wednesday event will feature: state Department of Transportation Secretary Craig Thompson; Sen. John Jagler, R-Watertown, chair of the Legislature's Committee on Housing, Commerce and Trade; and Steve Rose, director of strategic sales for Redwood Logistics and president of The Logistics Council.
Their discussion will highlight challenges such as unpredictable shipping costs and other factors.
See more event details here: https://web.mmac.org/events/TheState%20of%20US%20Shipping%20%20Transportation%20Logistics%20%20Challenges%20%20Changes-2911/details
— The list of speakers for today's virtual Wisconsin Government Opportunities Business Conference has been announced by the Wisconsin Procurement Institute.
The 15th annual event will feature Small Business Administration Wisconsin District Director Eric Ness, WEDC Deputy Secretary and Chief Operating Officer Sam Rikkers, representatives of the Boeing Company and many others.
The second day of the conference will be held in-person at the Volk Field Air National Guard Base in Camp Douglas in October.
See more event details here: https://wigobc.org/
#TOP STORIES#
# Business, renewable energy groups align to support community solar bill
# Opioid settlement expected to net $400M for Wisconsin
# NBA Finals have become greatest advertisement for Milwaukee. Now time to move forward.
#TOPICS#
# AGRIBUSINESS
– Gov. Evers: Details on second farm grant program coming soon
# CONSTRUCTION
– 7 developers offer proposals up to $140 million for State Street Campus Garage project
– Building Blocks: Expansion of IRIS USA operation in Pleasant Prairie
# EDUCATION
– MPS is making plans for more than $500 million in federal stimulus fund. Here's what is on the table.
– UW-Madison 'deeply sorry' for scheduling first day of class on Rosh Hashanah
# FOOD AND BEVERAGE
– Scratch expands ice cream distribution with Sendik's partnership
# LEGAL
– Lawsuit filed in the 1st of 3 killings by Wisconsin officer
# MANUFACTURING
– Rexnord discloses name change following Regal Beloit transaction; shareholder vote scheduled
# POLITICS
– Milwaukee alderwoman joins Democratic race for US Senate
# RETAIL
– Harley-Davidson raises prices, updates LiveWire dealer network and launches used Harley website
# SPORTS
– Finally! Milwaukee Bucks finish off Phoenix Suns to win first NBA title in 50 years
https://www.jsonline.com/story/sports/nba/bucks/2021/07/20/milwaukee-bucks-vs-phoenix-suns-game-6-nba-finals-chat-updates/8013223002/
# TECHNOLOGY
– Warm day for farm tech opener in Eau Claire County
# PRESS RELEASES
<i>See these and other press releases:
https://www.wisbusiness.com/press-releases/ </i>
Dept. of Justice: AG Kaul announces $26 billion proposed plan with opioid distributors/manufacturer; Wisconsin could receive more than $400 million
WMC: Natural resources board chair should remain until replacement is confirmed by the senate
Protect Our Care: How high drug prices hurt small businesses