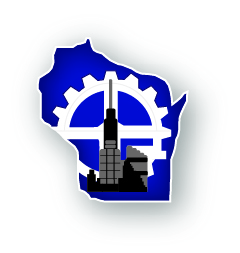 Thousands of Wisconsinites on unemployment will lose the extra $300 weekly benefit after the federal unemployment supplement ended over the holiday weekend, though opinions differ on how much the change will impact employment.
While some reports suggest the states that ended the federal unemployment benefit early saw an increase in employment, others found that few people who lost the extra benefit actually found jobs in the following months.
Republican lawmakers attempted to override Gov. Tony Evers' veto of a bill to end the enhanced federal benefits in July but were unsuccessful. GOP lawmakers and Wisconsin Manufacturers and Commerce, the state's largest business group, have argued the benefit incentivizes people not to work. Democrats have supported the extra benefits, and Evers wrote in his veto message that ending the federal benefits early would harm "the entire state economy."
One study from economist Noah Williams at UW-Madison's Center for Research on the Wisconsin Economy found 22 states that ended the enhanced federal benefits in June saw a "positive impact" on their labor markets.
"Across all indicators I find that the terminating states experienced improved labor market outcomes relative to the rest of the U.S.," he wrote in the study, published Aug. 20. "Employment growth accelerated by more in these states in both the household and payroll surveys, and the labor force grew more rapidly."
Another study from economists with the University of Massachusetts and University of Toronto found that among states that ended benefits early, about 26 percent of people who had been receiving unemployment payments in late April were working in early August. In states that continued the benefits, that number was about 22 percent.
But the same study also found that among the 1.1 million people who lost benefits in 19 states that ended the benefits early, only about 145,000 had found jobs by early August. And a New York Times report found that the five U.S. states that saw the fastest job growth in July — Vermont, Hawaii, North Carolina, Rhode Island and Alaska — had all retained some form of extra federal unemployment benefits.
Unemployment claims in Wisconsin have decreased dramatically from the peak in 2020, but 6,781 people still filed initial claims in the week ending Aug. 28, figures from the state Department of Workforce Development show. And 47,832 people filed a regular weekly claim during that period, which is lower than the 149,573 regular weekly claims seen during the same period of 2020. The maximum state weekly benefit is $370.
Wisconsin's unemployment rate was 3.9 percent in July, while the national unemployment rate was 5.4 percent for the month.
See the latest numbers on unemployment claims in the state: https://dwd.wisconsin.gov/uistats/
-Alex Moe