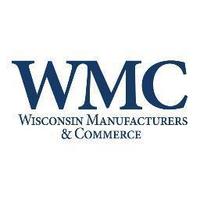 A panel of Wisconsin manufacturing executives agree the workforce shortage needs to be addressed in the next decade to increase the state's economic competitiveness.
"It all starts with the people. Having the right workforce, the right training, the right skill set, I believe is going to be one of the biggest assets the state could have long term," said Mercury Marine President Christopher Drees. "Workforce development and making sure that we have the people with the right skill set is going to be so crucial in helping Wisconsin move forward."
Ahead of yesterday's panel, hosted by Wisconsin Manufacturing & Commerce, President and CEO Kurt Bauer said that pre-pandemic, the U.S. had a shortage of over 600,000 skilled manufacturing workers. He added that there's a projected shortage of 2.4 million by 2028.
"That is staggering to me," said Stoughton Trailers President and CEO Robert Wahlin. "When we talk about our challenges of manufacturing self-sufficiency for the U.S., onshoring and all that, and all the national security benefits that come along with that. Without good people … it's just not going to happen. It's absolutely critical that we build that workforce, we build that skillset and after all, it is the heart of manufacturing and that's the people."
Nexus Pharmaceuticals, an Illinois-based manufacturer of generic and specialty injectable pharmaceuticals, is bringing a new manufacturing plant to Pleasant Prairie to come online in the next few months. Phase one of the project included a $100 million investment in Wisconsin. Phase two of the project, underway right now, will result in another $100 million investment and about 150 jobs, Nexus Chief Strategy Officer Omair Ahmed said.
In trying to recruit a workforce in Pleasant Prairie to match Nexus' growth, Ahmed said the manufacturer is leaving no stone unturned. Nexus has partnered with UW-Parkside and Gateway Technical College to establish more STEM and trade-focused degrees and career pursuits.
"We're looking all the way from operating a boiler to microbiologist to engineers and electricians because we need the whole gamut of trades and both blue-collar and white-collar work there," he said, adding that Nexus will try to target younger high school and college-aged kids.
"Bring them into the factory, see first hand what we're doing and how they can be a part of it and know that this is a career," he said.
Drees shared his concern over the tight labor supply in the skilled trades such as electricians and machinists that are essential to operations. He added those jobs are also high-paying. Mercury Marine sponsors a local STEM school to bring students into STEM at an earlier age to spark interest. In addition, Mercury partners with local technical colleges to help set up machinist programs to build the workforce in the state.
"Instead of being a net exporter of talent, we'd rather bring people in and also train those employees, and I think that's so critical for manufacturers around the state," Drees said.
Wahlin agreed that getting the younger generations exposed to today's manufacturing world of technology and automation helps change the mindset that the work is dark, dirty and back-breaking.
Stoughton Trailers has found success in seeking out and onboarding employees from other parts of the United States and its territories, including Puerto Rico. The employment program includes an interview and skills testing. New employees are also arranged with housing and get help acclimating to life in Wisconsin.
"We've also had good success with working with correctional facilities, particularly the work release programs of nonviolent offenders, giving people that may have made a mistake a second chance and an opportunity to give back and really contribute to what's going on in Wisconsin and beyond," Wahlin added.
Ahmed said Wisconsin needs to invest in its young people to make them the next generation of manufacturers and skilled tradespeople. In the new economy, he said not everybody will need a four-year degree.
"We need an overall focused investment from the state into those programs to develop the workforce of the future, and to be quite frank, to be welcoming to people moving from other parts of the country, other parts of the world and just saying Wisconsin's open for business and we need people who are going to come and help us make the products of tomorrow," he concluded.
-By Stephanie Hoff
WisBusiness.com