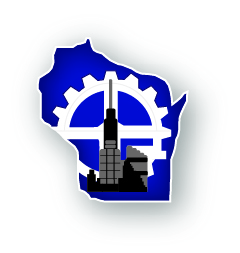 While transportation officials and scientists in the state continue autonomous vehicle research, local officials are expressing concern about the potential risk and costs associated with self-driving vehicles.
Andrea Bill, traffic safety engineer research program manager for UW-Madison's Traffic Operations and Safety Laboratory, noted ongoing research efforts in Madison and Racine are aimed at improving safety and effectiveness of autonomous and connected vehicles. She spoke yesterday during a virtual forum hosted as part of Milwaukee Tech Week.
But a representative of the League of Wisconsin Municipalities said many officials at the local level either aren't paying attention to the issue or have doubts about how these vehicles could be supported.
City officials in Racine held an event last week at Gateway Technical College to unveil a new self-driving shuttle dubbed the Racine Badger, equipped with cameras, sensors and mapping capabilities. Bill explained that data collected from the vehicle will be used to understand safety issues, including how the vehicle interacts with pedestrians, cyclists and other potential hazards, as well as varying weather conditions.
"Racine gives us a great opportunity to do a living laboratory right there on Lake Michigan. We're able to get the wind, the lake effect, snow, some hills and curvatures," Bill said yesterday.
One major goal is to get these self-driving vehicles to "think like we would think as humans" when navigating traffic and other obstacles, she said. The Racine Badger is starting off with the college's parking lots and the lakeside Pershing Park Drive that runs along the campus, but Racine Mayor Corey Mason said last week that the entire city will be used to develop "this emerging technology around mobility and transit."
Meanwhile, a "connected corridor" along Madison's Park Street is helping researchers model transit systems that could optimize movement of connected vehicles, which aren't necessarily self-driving but could interact with roadside signaling units for route guidance.
"Our transportation world isn't what it used to be," Bill said. "We don't think about just the pavement and our curves and pavement markings and things of that sort, now we have to think about all the infrastructure that goes along with it from the digital age. How do we understand the data, how do we look at it, how do we protect it and how do we really use it?"
Although some city leaders like Mason are approaching autonomous vehicles with a long-term vision of how they could revolutionize transit, League of Wisconsin Municipalities Executive Director Jerry Deschane says many public works directors are worried about the short-term practicalities — while others aren't thinking about AVs at all.
The League was asked by the state Department of Transportation to poll these public works directors in the spring to see if they're thinking about the issue and "if they're ready for this." Based on the limited responses received, Deschane says "the answer is a resounding no. They are just not paying attention at this point."
The organization polled over 300 city and village public works officials to get their views on connected and autonomous vehicles, and only 38 of them provided responses. Deschane said that response rate is "quite low" compared to standard polling, adding "that silence says something." And of the 38 that responded, only nine said they were actively thinking about these issues.
He noted some respondents said they "don't want to think about it" and highlighted perceived safety issues in their responses. Of the nine that said they are thinking about AVs and connected vehicles, many posed concerns related to new infrastructure requirements, weather challenges, impacts on traffic volume, system breakdowns and funding concerns for any major adaptations that might be needed.
Ultimately, he said respondents tended to see autonomous vehicles as "just too far away," and some would rather prioritize the more easily-attainable connected vehicle systems.
"Their response was that cities focus on meat and potatoes, and to them this just looks like frosting," he said. "They're not paid to be futurists, so they don't really think forward to the future." 
–By Alex Moe