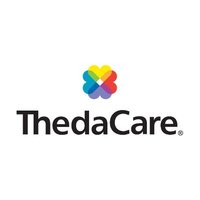 The head of ThedaCare's Rural Health Initiative hopes to provide preventative care services to hundreds more farms after the program recently expanded to cover seven Wisconsin counties.
"I think the potential is really unlimited at this point," Program Manager Rhonda Strebel told WisBusiness.com in a recent interview.
Through the initiative, care providers travel to rural farms and other rural residents to conduct health screenings for factors like blood pressure, cholesterol and glucose, while also checking other factors including body mass index and risky behaviors like smoking. The program connects rural farmers with health coaching on nutrition, exercise, sleep and other factors, and can make referrals for specific issues.
It was first launched in 2004 as a standalone program, though ThedaCare was a "major funder" from its early days, Strebel said. As of this year, the rural health initiative is now officially a part of ThedaCare. The service is complementary, with funding coming from the ThedaCare Family of Foundations.
This summer, the program received a total of $5.5 million in new grants to facilitate expansion from three counties — Shawano, Waupaca and Outagamie — to include four more: Green Lake, Marquette, Waushara and Winnebago.
"It will be a bit challenging, sharing the word, because this is going to be a new program, completely new to these communities," she said.
While some outreach has been done in Waupaca and Outagamie counties, much of the program's efforts have focused on Shawano County, Strebel explained. In 2020, the program served 350 individuals there and conducted 311 screenings, which detected "something acute or chronic that was unmanaged" in 36 percent of those participants, she said.
The program made 133 referrals in Shawano County in 2020, and staff helped 60 percent of those individuals find specific care providers.
"And that's with us being in this community for quite some time," she said. "People need our services for a period of time, and then once we refer them and they start seeing a provider, then they don't need our services as often, which is a good thing."
Staff members have been hired in the communities that will be newly served by the program, and Strebel said two of the six new hires are ready to begin making house calls. The other four are still completing their training.
She described 2020 as an outlier year for the program, as staff were unable to make house calls for months at a time during the peak of the pandemic. But going into 2022, Strebel said she's excited about the possibilities for serving more rural individuals "that could really use our services." 
It took about three years for the initiative to build up its clientele in Shawano County, so Strebel expects that "it'll take a bit" before a similar impact can be seen in the other counties served by the initiative. But thanks to the new grant funding, she expects the program could reach 40 percent of the eligible population in all seven counties within three to five years.
"We're hoping that this grows significantly," she said.
–By Alex Moe