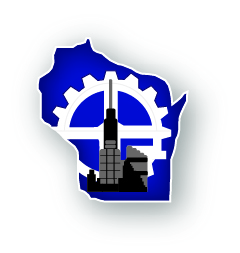 Sixty-three rural health clinics in Wisconsin are each getting around $50,000 in federal funding for COVID-19 vaccination outreach efforts. 
In total, more than $3.1 million in American Rescue Plan funding is being provided to these clinics in the state through the U.S. Department of Health and Human Services. About $98 million in total funding is going to rural health clinics around the country.
These clinics provide care in rural areas that have a shortage of health care professionals. A release shows the funding will be used by the clinics to highlight vaccine safety in the communities they serve.
"Rural is one of the areas of concern for COVID-19 vaccination, so every chance we can get to boost efforts through in this case funding, and hopefully staffing through that funding, is very helpful," said John Eich, director of the Wisconsin Office of Rural Health.
Kathryn Miller, rural hospitals and clinics program manager for the Office of Rural Health, says the announcement is great news for rural care providers in the state. She noted that rural care has been "disproportionately impacted" by the pandemic.
"It's a widely known fact that vaccine hesitancy is higher in rural than in urban, and that's across the country — not just Wisconsin," she said in an email. "When the vaccines first came out, access was the concern, i.e. how to get the vaccines to rural areas and keep them safely stored."
Now, she said the focus has shifted to combatting vaccine hesitancy and "dispelling the myths" associated with COVID-19 vaccines.
"With all that said, as I'm researching rates, I'm finding varying percentages," she said. "Some studies have found urban residents are twice as likely to get the vaccine as rural residents. Others find a smaller difference."
See a state-by-state breakdown of the grant funding: https://www.hrsa.gov/coronavirus/rural-health-clinics/confidence/funding
–By Alex Moe