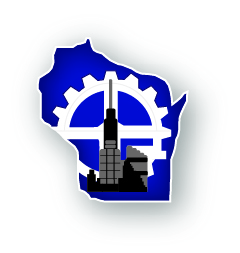 A coalition of industry, academic and government organizations led by the Wisconsin Paper Council is one of 60 finalists in the U.S. Economic Development Administration's Build Back Better Regional Challenge.
Each of the selected finalists will receive a $500,000 grant to continue developing their projects. According to a release from the federal agency, the contest's next phase will provide up to $100 million per grantee to up to 30 regional coalitions to implement projects.
The Paper Council-led coalition has submitted a proposal titled "A Wisconsin Forest Products Cluster: A Catalyst for Sustainable, Enduring Transformation" for a 35-county region in northern Wisconsin. The proposal includes projects such as building a research and development facility for paper and other forest products, creating new markets for maple wood and developing industry-specific training programs.
The R&D facility is envisioned as the "convening institute for industry-innovation efforts," including meeting spaces, equipment and staff conducting research on packaging, new markets for fiber, industry benchmarking and improving recycling. If this and the other projects laid out in the proposal are set in motion, the coalition estimates 2,500 new jobs and $2 billion in new economic output will be generated over the next decade.
"Our region has the natural, physical, and human assets to outcompete rival regions globally and to shape and grow our share of the future forest products industry reinvention of a forest economy centered on environmental sustainability and equity," the coalition wrote in its application. "To do so, our industry needs to pivot from a laser-focus on the efficient production of goods to innovate and invest in new products, processes, and capabilities."
Other partners include the Menominee Indian Tribe of Wisconsin, Mid-state Technical College, the Sustainable Resources Institute, UW-Stevens Point, the Department of Natural Resources' Division of Forestry and the Great Lakes Timber Professionals Association.
The coalition's proposal document highlights potential sources of matching funding, including $5 million from private industry, $10 million from a Wisconsin Innovation Grant for which an application is in progress, $275,000 in land donation and $250,000 from the City of Stevens Point.
The 60 finalists were chosen from 529 initial applicants. The deadline for the second phase of the contest is March 15, 2022.
See the Wisconsin coalition's application: https://eda.gov/files/arpa/build-back-better/finalists/concept-proposal-narrative/Wisconsin%20Paper%20Council.pdf
See the EDA release announcing the finalists: https://eda.gov/news/press-releases/2021/12/13/build-back-better-regional-challenge-finalists.htm
–By Alex Moe