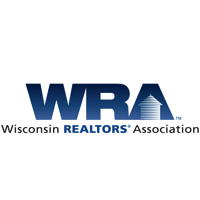 A total of 8,524 homes were sold in Wisconsin in October, marking a 12.3 percent decrease from October 2020, according to the latest Wisconsin Realtors Association report. 
The total number of statewide home listings also fell to 23,446 for a decrease of 7.2 percent between October 2020 and October 2021, the report shows. Over the same period, the median home price in Wisconsin increased 7.5 percent to reach $245,000. Inventory levels were also 11.4 percent lower over the year in October.
Over the first half of this year, year-to-date sales had been "running well ahead" of last year, according to the report, with a 9.7 percent increase compared to the first six months of 2020. But that trend has changed in the past four months, in which sales have decreased 8.8 percent compared to the same period of last year.
That means that existing home sales through the first 10 months of 2021 are just 0.1 percent higher than for the same period of 2020. At the same time, the year-to-date median price rose to $241,000 for an increase of 9.5 percent over the first 10 months of last year.
Michael Theo, president and CEO of the WRA, notes that October was the third month in a row in which the increase in median housing prices was at or below 7.5 percent, calling the steady increase "welcome moderation" compared to the first seven months of the year.
"While it's good to see housing provide a good return on investment for homeowners, double-digit appreciation is not sustainable and threatens to keep some first-time buyers out of the market," he said in a statement. "This moderation in appreciation rates has helped to keep Wisconsin housing relatively affordable, even in a strong seller's market."
WRA doesn't expect another record year for home sales in the state, according to WRA Board of Directors Chair Mary Duff, given that home sales in the second half of the year have slowed.
"However, 2021 will still be a very strong year for home sales since buyers remain motivated, fueled by very favorable mortgage rates," she said.
Still, the report shows the 30-year fixed mortgage rate rose above 3 percent in October for the first time in six months, driving down affordability as home prices increase.
See the report: https://www.wisbusiness.com/wp-content/uploads/2021/11/October-2021-Statistics-and-Data-Charts-combined.pdf