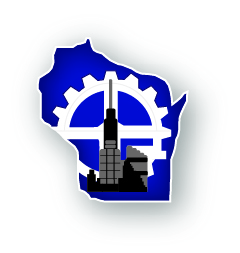 November home sales in Wisconsin were down 0.8 percent over the year, the latest report from the Wisconsin Realtors Association shows.
A total of 7,714 homes were sold last month in Wisconsin, according to the report, compared to 7,774 homes sold in November 2020.
"Very tight inventory continues to be a drag on sales, so it's quite remarkable that we are essentially even with last year's record pace," Mary Duff, chair of the board of directors for the WRA, said in the report. "The flip side is that the mismatch between weak supply and strong demand, especially among millennials, has kept the pressure on prices, with median prices up 9.5 percent year to date."
The number of statewide home listings in November was 7 percent lower over the year. The report shows 20,036 active home listings in November, compared to 21,546 listings one year prior. The report also highlights a 10 percent decrease in the state's inventory levels based on months of inventory, which fell from three months to 2.7 months over the year, the report shows.
Meanwhile, Wisconsin's median home price increased 7.6 percent year-over-year, rising from $223,000 to $240,000. And median prices in all regions of the state increased on a year-to-date basis, though the southeast region saw the smallest boost with 6.8 percent. The central region saw an increase of 9.1 percent, while median prices increased by between 11.5 and 13.5 percent in all other regions.
WRA President and CEO Michael Theo notes mortgage rates remain "very low by historical standards" despite increasing slightly this year after reaching record-low levels in December 2020. He says this trend has helped keep housing affordable in the state, though he adds these rates are expected to increase in 2022.
See the full report: https://www.wisbusiness.com/wp-content/uploads/2021/12/November-2021-Statistics-and-Data-Charts-combined.pdf