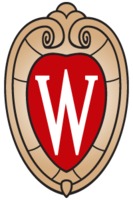 The founding director of the new Transdisciplinary Center for Research in Psychoactive Substances at UW-Madison aims to build on existing momentum in the field.
Paul Hutson is a professor in the university's School of Pharmacy, which houses the new center. In a recent interview, he explained that research into clinical applications of substances like MDMA and psilocybin — the psychoactive component of so-called "magic mushrooms" — has been going on in Madison for years.
"One of the things we wanted to do is raise a flag, to say 'here's where we're doing this research, for those working in areas that are related, let's understand what everyone is doing and identify some synergies,'" Hutson told WisBusiness.com. "That's our hope in terms of pulling together parts of the UW-Madison community."
In doing so, Hutson is looking to increase the university's capacity to perform clinical research and basic research into these compounds. One ongoing study at UW-Madison is exploring the potential for MDMA, commonly known as ecstasy, to treat post-traumatic stress disorder. He said results from that effort are "remarkable" and show great promise for treating the condition.
Other studies at UW-Madison are using psilocybin to treat depression and opioid addiction, while an upcoming research effort will focus on using the substance in treating methamphetamine use disorder, Hutson said.
He also pointed to ongoing studies at Johns Hopkins and other top research institutions looking into varied applications of psychoactive drugs for other conditions.
An industry website called Psilocybin Alpha shows the number of clinical trials involving psilocybin has skyrocketed in recent years, rising from less than five trials in 2006 to nearly five dozen in 2020. Hutson says that illustrates a "new acceptance and understanding of the potential" of psychoactive compounds in the medical field.
Through the UW Foundation's new Wisconsin Psychedelic Research and Education Fund, he's hoping to attract more funding "so we can expand our capacity to do these studies and expand to other groups," including communities that have been historically underrepresented in prior studies. That includes ethnic and racial minorities as well as elderly people, he said.
The center will be hosting a symposium in November with UW-Madison researchers and scholars as well as national experts in the field, to discuss how to better serve minority populations.
"There's concern across this entire academic enterprise that Black and other minorities are not adequately represented in the research," Hutson said. "Our biggest task right now is to sit down with leaders of the community and listen to them. We have questions and concerns to address, not only in the Black community, but tribal nations of Wisconsin and Hmong and Hispanic communities."
See more on the new center here: https://pharmacy.wisc.edu/new-uw-center-to-study-emerging-field-of-psychedelic-compounds-for-medical-treatments/
–By Alex Moe