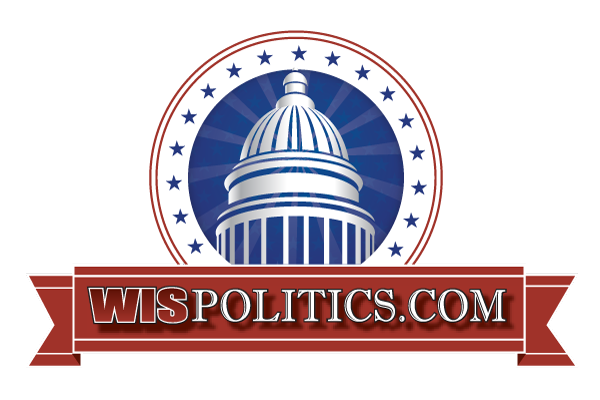 — Four startups from around the country are participating in gener8tor's 12-week accelerator in Madison this summer.
The founders of Wildwonder, Dora Maar, Awayr Al and Streo will have a chance to pitch in front of investors, entrepreneurs and the public on Aug. 17 during the program's Premiere Night. The event which will be held at Garver Feed Mill as part of Forward Festival in Madison.
"We are honored to add these four startups to the gener8tor family," gener8tor Madison Managing Director Jenni Le said in a statement. "Over the last few months, the gener8tor team has been working closely with each founder to focus on growth, mentorship and fundraising."
The participating startups include:
*Wildwonder, from San Francisco. This company was inspired by the homemade health beverage made by founder Rosa Li's grandmother, and has sold more than 700,000 bottles of a probiotic drink online and through retailers Whole Foods and Sprouts.
*Dora Maar, from New York. This startup's online marketplace, founded by Lauren Wilson, relies on influencers to sell luxury consignment clothing items to customers. It's been featured in Vogue magazine and currently features 33 influencers.
*Awayr AI, from Boston. This startup's simulation software can run "virtual experiments" for car manufacturers, modeling how people interact with vehicles in real-life scenarios. Founded by Adam Beal and Ben Sawyer, the business is negotiating for paid pilots with "major automakers," according to a release.
*Streo, from Los Angeles. Launched by Arush and Pre Dhawan, this startup has a live events platform for DJs and bands to stream their music. Artists can use it to distribute their live-streamed performances for paid access. The company has streamed 5,200 events including 1,400 artists at 600 nightclubs, and has added 250,000 users.
Each of the four companies has received a $100,000 investment.
See more at Madison Startups: http://www.madisonstartups.com/gener8tor-madison-announces-2021-cohort/
See more company details: http://madisonbiz.com/wp-content/uploads/gener8tor-Madison-2021-Press-Release.pdf
Listen to a WisBusiness podcast with Joe Kirgues, co-founder of gener8tor: http://soundcloud.com/wispolitics/wisbusiness-the-podcast-with-joe-kirgues-gener8tor
— The Legislature will meet in extraordinary session this week to take up the state budget and several bills, including one to eliminate the personal property tax.
The Legislature had already set aside this week for a regular floor period. Meeting in extraordinary session will limit some procedural moves minority Democrats could make to delay final passage of the budget and the bills.
The other bills to be taken up include:
– AB 191 and SB 189, on eliminating the personal property tax
– AB 406 and SB 426, on unemployment insurance contribution rates.
– AB 407 and SB 427, on creating a Legislative Human Resources Office.
– AB 408 and SB 425, on authorization for metropolitan sewerage districts containing a first-class city to finance and construct a dredged material management facility located in the city of Milwaukee.
– AB 367, on loans for the purchase of the Verso Paper Mill in the city of Wisconsin Rapids and the Park Falls Pulp and Paper Mill in the city of Park Falls, along with related infrastructure and equipment upgrades.
– SB 120, on law enforcement agency policies on the use of force.
The Assembly plans to convene Tuesday to take up the budget and the bills, with the Senate to follow Wednesday. AB 367 and SB 120 were included on the extraordinary session call so the Senate can consider the changes the Assembly made to those bills.
— Marquette University's College of Nursing is getting a nearly $2.2 million federal grant to continue a program aimed at improving the diversity of the nursing profession.
Project BEYOND-2 was first launched in 2007 and is meant to help more students from "economically and educationally disadvantaged backgrounds" as well as underrepresented minorities achieve undergraduate nursing degrees. The new funding comes from the U.S. Department of Health and Human Services.
Participating students get financial aid including scholarships and stipends, and are offered professional development and peer mentoring.
Dr. Janet Krejci, dean of the College of Nursing, says in a release the state's nursing workforce is less diverse than the national average.
"One way to mitigate health disparities is to assure that we have a nursing workforce that better mirrors the population, and Project BEYOND-2 is filling that diversity gap," she said.
See more on the program: http://www.marquette.edu/news-center/2021/college-of-nursing-receives-nearly-2-2-million-to-continue-project-beyond-2.php
— DATCP has announced Dane County will host the 75th annual Alice in Dairyland finals in May of 2022.
"Alice in Dairyland is one of the most recognizable figures in Wisconsin agriculture. The impact of Alice's work to educate audiences across the state about our vibrant, diverse agriculture industry cannot be overstated," said DATCP Secretary-designee Randy Romanski.
The current Alice in Dairyland, Julie Nunes, will attend promotional events in Dane County leading up to the finals ceremony, being held in Madison at the Monona Terrace. Nunes also held the position in the previous year, as the first Alice in Dairyland to serve two consecutive terms.
The application and selection process includes press conferences, speeches and media interviews over several months with a three-day finals event that's open to the public. The new Alice in Dairyland will begin her term on July 5, 2022.
See the release:
#TOP STORIES#
# Here's why it's so hard to buy an affordable home in northeast Wisconsin
# Wisconsin dairy breaks own record for longest string cheese
# Wisconsin renters wary as eviction ban nears end
#TOPICS#
# AGRIBUSINESS
– WBC offering 'Beef in the Classroom' education grants
# CONSTRUCTION
– Habitat for Humanity struggles with high construction costs
# ENVIRONMENT
– Study finds lower income communities more likely to deal with nitrate contamination in drinking water
# FINANCIAL SERVICES
– The future of public housing in Milwaukee is vouchers, not buildings — and that could improve housing security
# LABOR
– Facing A Labor Shortage, Wisconsin Restaurants Exploring Options To Attract New Employees
# MANUFACTURING
– Rockwell Automation to acquire Plex Systems for $2.2 billion
# POLITICS
– Wisconsin's Johnson to tout claims of vaccine side effects
# REAL ESTATE
– Former Dairyland property in Kenosha to be home to corporate HQ with 180 jobs
– EXPLAINER: Wisconsin renters wary as eviction ban nears end
# SMALL BUSINESS
– At Petphoria, Grace Wang and Beni make dog treats a rewarding business
# TOURISM
– Governor Says $140 Million In Tourism, Entertainment Aid On The Way
# TRANSPORTATION
– RETURN TO THE SKIES: Travelers are back at Milwaukee Mitchell International Airport
– Business travel collapsed during Covid-19. It could take years to recover.
# PRESS RELEASES
<i>See these and other press releases:
http://wisbusiness.com/index.iml?Content=82 </i>
Dept. of Health Services: Wisconsin to issue second round of benefits to children who missed free or reduced price school meals because of COVID-19 pandemic
Dept. of Agriculture, Trade and Consumer Protection: 75th Alice in Dairyland finals to take place in Dane County
Marquette University: Tutoring assistant director receives Excellence in University Service Award