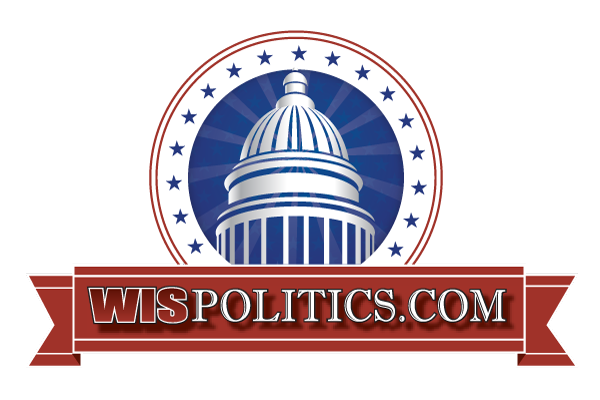 — Leaders of the state's startup community hope a proposed $100 million fund of funds can still be created in Wisconsin, after the Legislature's Joint Finance Committee omitted the measure from its version of the budget.
"We don't believe questions about the 'fund of funds' stemmed from reluctance to help angel- and venture-capital backed companies in Wisconsin," Wisconsin Technology Council President Tom Still said in a statement. "Rather, it appears reservations were linked to perceptions of governance."
He explained the Republican-controlled committee declined to include funding for the fund of funds in its budget, though it was included in Gov. Tony Evers' earlier budget proposal.
The Tech Council is one of the leading proponents of the fund of funds, which would be backed with $100 million from the state and matched at a 2-to-1 rate by private funds. Supporters include members of the Wisconsin Fund Coalition, which is co-chaired by former Commerce Secretary Cory Nettles of Milwaukee-based Generation Growth Capital and former Administration Secretary Mark Bugher.
After JFC passed its version of the budget last week, the Wisconsin Startup Coalition announced it would continue efforts to work with lawmakers and advocacy groups to get the $100 million fund of funds created. Taralinda Willis, Startup Coalition board member and CEO of a Madison-based startup Curate, believes the idea "has a life" outside of the budget process.
"The state of Wisconsin is in excellent fiscal health; now is the time to make long-term, pro-growth investments ensuring Wisconsin's economy remains vibrant for future generations," Willis said in a statement.
In a release, the Startup Coalition emphasizes the "bipartisan support from legislative and administrative leadership" for the proposal, which proponents say would help attract new private investment to Wisconsin.
Still says the Tech Council and Wisconsin Fund Coalition will continue advocacy efforts with lawmakers who have shown interest in the fund's potential.
"Wisconsin continues to lag most Midwest neighbors in venture capital formation, which makes it harder to build, attract and retain young companies," Still said. "The time to invest in Wisconsin's economic future is now, when the state's revenue position is solid, versus waiting for the next crisis to begin."
See a recent story on the proposed fund of funds: http://www.wisbusiness.com/2021/investors-startup-leaders-backing-100-million-fund-of-funds-proposal/
— A new study from UW-Madison and the University of Tokyo suggests previous COVID-19 infections and vaccines based on earlier forms of the virus are likely to provide protection from a newer "gamma" variant.
A release from the university shows this gamma variant of COVID-19 has infected at least 200 people in Wisconsin. It was first identified in Brazil in November 2020.
The study, published Thursday in the Proceedings of the National Academy of Sciences, found that vaccination with an mRNA vaccine provided antibodies that protect against this strain. And hamsters that had been infected with the COVID-19 strain from early 2020 were also protected from the gamma variant, more than nine months after initial infection.
"There may be people who get infected with this variant even though they are vaccinated or were previously infected, but they shouldn't get severe disease," said study lead Yoshihiro Kawaoka, a professor of virology at UW-Madison and the University of Tokyo.
Still, he noted in the release that hamster biology is different from humans in fundamental ways. Even though they work as a functional model for studying how the disease interacts with humans, he said the duration of COVID-19 immunity could vary between hamsters and people.
Kawaoka said getting vaccinated is the best way to be protected from any variants of the virus that may arise. That includes the gamma strain and the delta strain of COVID-19, which the state Department of Health Services recently began tracking in Wisconsin.
See the release: http://www.wisbusiness.com/2021/uw-madison-vaccination-previous-infection-protect-against-covid-19-gamma-p-1-variant-in-animal-model/
— DHS reports rates of syphilis are increasing in Wisconsin, particularly in the Milwaukee area.
According to a release, the number of people diagnosed with syphilis in Milwaukee has increased 300 percent compared to pre-pandemic rates. Milwaukee is also seeing higher numbers of congenital syphilis, in which pregnant mothers pass the virus to their fetus.
Dr. Ryan Westergaard, chief medical officer for the state's Bureau of Communicable Diseases, calls this recent spike "alarming." DHS says up to 40 percent of infants with congenital syphilis are delivered stillborn or die from the infection. Other potential issues include premature birth, miscarriage and low birth weight, which is associated with a host of other problems.
"We are especially concerned with cases of congenital syphilis affecting babies born to mothers with syphilis," Westergaard said in a statement. "Congenital syphilis can have devastating consequences but is preventable with simple screening, early detection, and treatment."
In line with guidelines from the Center for Disease Control and Prevention, DHS is urging pregnant people living in areas with high rates of syphilis to be screened during their first and third trimesters. The agency says repeat third trimester testing is recommended for residents of Brown, Dane, Milwaukee, Racine, Waukesha and Winnebago counties, which had higher rates of the disease in 2020.
See the DHS release: http://www.dhs.wisconsin.gov/news/releases/061821.htm
For more of the most relevant news on the coronavirus outbreak, reports on groundbreaking health research in Wisconsin and links to top stories, sign up today for the free daily Health Care Report from WisPolitics.com and WisBusiness.com.
Sign up here: http://forms.gle/o8FtqTLviGJPja8C9
— Applications are now being accepted for this year's Pressure Chamber competition, which will take place in-person this August as part of Forward Festival in Madison.
"Pressure Chamber provides a valuable platform for emerging companies to connect with potential investors and for us to continue to amplify our economic opportunities to audiences beyond Greater Madison," Greater Madison Chamber of Commerce President Zach Brandon said in a statement.
According to a release, applicants must be a member of the Greater Madison Chamber of Commerce or support local entrepreneurial partner organizations, be located in Dane County or plan to locate by Aug. 18 and have raised at least $25,000, excluding personal investment by company founders.
Applications are due by 8 a.m. Monday, July 19 and can be submitted here: http://docs.google.com/forms/d/e/1FAIpQLSccNNJbLAQdaFae4SMXEy5eR-pGUlcQcxbJmW8h0WDXep3vdg/viewform
See more competition details at Madison Startups: http://www.madisonstartups.com/apps-open-for-in-person-pressure-chamber/
— Scale Up Milwaukee, a Greater Milwaukee Committee development initiative, is accepting applications for its seventh annual Growth Accelerator program.
Led by UW-Milwaukee faculty and industry experts, the program is designed for businesses with an annual income up to $10 million. Growth Accelerator provides businesses with training, networking opportunities and tools to help them expand.
The 2021 program is open to businesses throughout Wisconsin and the country for the first time. It will run from August to December.
Since its 2013 launch, 85 companies have completed the program and experienced more than a 25 percent revenue growth, Scale Up Milwaukee said in a written statement. The companies have also reported hiring more than 1,200 employees.
The Greater Milwaukee Committee partnered with WEDC, WHEDA and UW-Milwaukee to run the Growth Accelerator program. Growth Accelerator is meant to "increase in growth driven start-ups and successful scale-ups," according to Scale Up Milwaukee's website.
#TOP STORIES#
# Report: During pandemic, Wisconsin hospital sought $3M from patients in medical debt litigation
# Watch now: Going green with silver could revolutionize chrome and electroplating industry
# The trend of big apartment building developments continues in Madison
#TOPICS#
# AGRIBUSINESS
– UWRF faculty funded by state's Dairy Innovation Hub
– State grant program leads to effective conservation results
# CONSTRUCTION
– Milwaukee alderman wants to use federal COVID relief money on new affordable housing
# EDUCATION
– Most Wisconsin school districts have gone to referendums to beg for money; leaders say the funding system is broken
# ENVIRONMENT
– State grant program leads to effective conservation results
– Much of northwestern Wisconsin under red flag fire warning
# LEGAL
– Wisconsin high court strikes down incapacitated driver law
# POLITICS
– Wisconsin Republicans insert $3.3 billion tax cut in budget
# REAL ESTATE
– Jefferson Street property sells to Milwaukee lounge operator
# SPORTS
– Milwaukee Bucks' Jemison eyes future operations as fans return to Fiserv Forum
# TECHNOLOGY
– Like|Minded building enterprise software to foster connections at scale: The Pitch
# TOURISM
– Circus World returns to in-person performances
# UTILITIES
– DNR tells city of La Crosse to continue its PFAS investigation, lengthy remediation expected
# PRESS RELEASES
<i>See these and other press releases:
http://wisbusiness.com/index.iml?Content=82 </i>
Beef Farmers and Ranchers: Make Father's Day sizzle with beef on the grill
UW-Madison: Pre-college program reaches students across Wisconsin