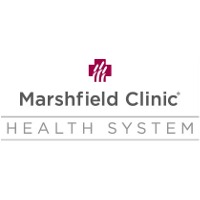 Michigan-based Dickinson County Healthcare will be joining Marshfield Clinic Health System next year, expanding the health system's reach outside of the state.
"We are excited to extend care for the first time beyond the borders of Wisconsin," said Dr. Susan Turney, CEO for MCHS, in a statement. "Together, we will define the future of rural health care, and create a regional hub for care in the Upper Peninsula."
The two organizations have signed a letter of intent in preparation for creating a definitive affiliation agreement, which is expected to be finalized by the end of the year.
By joining the Marshfield-based health system, Dickinson County Healthcare will add more primary care and specialty care providers, "widen our scope of services and improve our care environments across all our locations," according to Chuck Nelson, the hospital's CEO.
Dickinson County Healthcare is located in Iron Mountain, just over the state's northern border in Michigan's Upper Peninsula. The 49-bed medical and surgical hospital currently provides care in the peninsula's central region and northern Wisconsin. It also has primary care clinics in Wisconsin's Florence County and elsewhere in Michigan.
In the release, Turney highlights the importance of expanding access to care options for rural areas. Much of the health system's service area covers rural communities, which typically consist of older residents with greater health challenges.
"Many patients across rural America have little or no access to public transit and drive an hour or more for even routine care. In Michigan and Wisconsin, that means long distances on icy winter roads," Turney said. "Our integrated model allows us to deliver the full continuum of health care and services in small, rural communities."
See the release: https://www.wisbusiness.com/2021/marshfield-clinic-health-system-dickinson-county-health-system-signs-letter-of-intent-to-join-mchs/
See more from Turney on rural care in a recent story: https://www.wisbusiness.com/2021/marshfield-clinic-health-system-ceo-offers-dire-outlook-on-rural-care-workforce/
–By Alex Moe