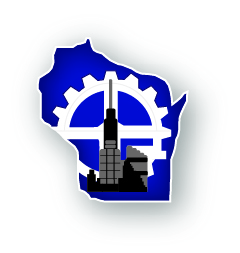 Madison Mayor Satya Rhodes-Conway says providing more affordable housing options will help drive the city's pandemic recovery and address an aspect of the workforce shortage.
"If you believe, like I do, that workforce housing is critical to the success of our community, we need your support to create more housing, more housing options in every neighborhood — including yours," she said Friday at a meeting of the Madison Rotary Club.
She noted Madison added 75,000 residents in the past decade and its population growth shows no signs of slowing. The city has amended its zoning and permitting processes to "make it easier for the private sector to build more housing and to ease the pressure on our housing prices," she said. Plus the city is providing $22 million in rental assistance to reduce evictions and homelessness.
"We need to push as hard as we can on affordable housing while dramatically increasing the amount of housing that's being built across our community," she said. "This means using every lever at the city's disposal."
She also highlighted how efforts to combat climate change aim to contribute to economic and workforce development. She said the city plans to reach 100 percent renewable energy in municipal operations by 2030, "or maybe sooner." And Madison has set a goal for the entire city to be net-carbon neutral by 2050.
So far, the city has met 74 percent of the electricity used in municipal facilities with renewable energy through rooftop solar arrays, renewable energy contracts and credits. She added "that's a great number, but it's not high enough."
Madison has been retrofitting city-owned street lights with more efficient LED bulbs and converting its vehicle fleets to electric vehicles, while expanding green jobs training and apprenticeship programs.
"Training people who are underrepresented in the trades to install solar panels and LED lighting, to plant trees, to work on electric vehicles and more … developing the green career ladders they need to advance into good-paying jobs," she said.
See more from her remarks in a video of the meeting: https://www.youtube.com/watch?v=uB1k7b1UNFc